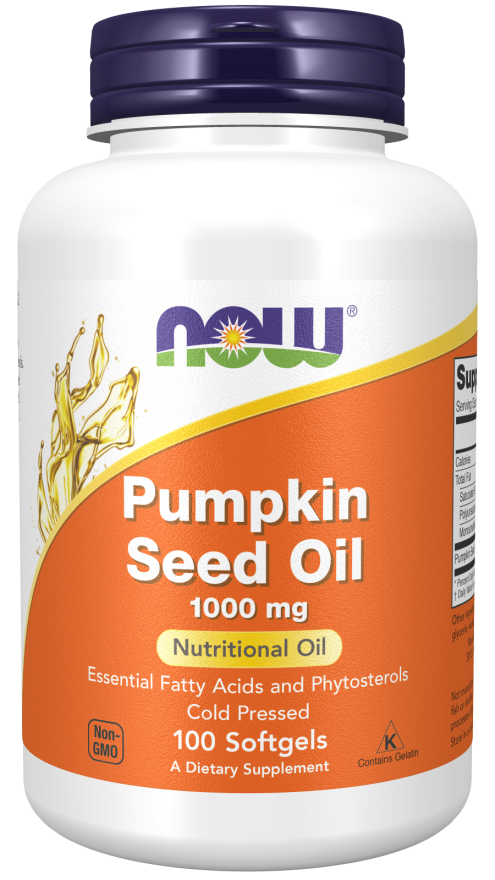 Pumpkin Seed Oil 1000mg 100caps
Essential Fatty Acids and Phytosterols
Cold Pressed
Pumpkin seed oil is a nutritional oil with essential fatty acids (EFAs) and phytosterols. NOW® Pumpkin Seed Oil is cold pressed without the use of solvents, and derived only from the highest quality non-GMO pumpkin seeds.
Natural colour variation may occur in this product.

Directions: Take ONE or TWO once or twice daily with food.
For adults only. Consult physician if pregnant/nursing, taking medication, or have a medical condition. Keep out of reach of children.
If symptoms persist, come into the health shop for a chat or phone and make an appointment and see me as a naturopath in my clinic.
Phone: 094264455