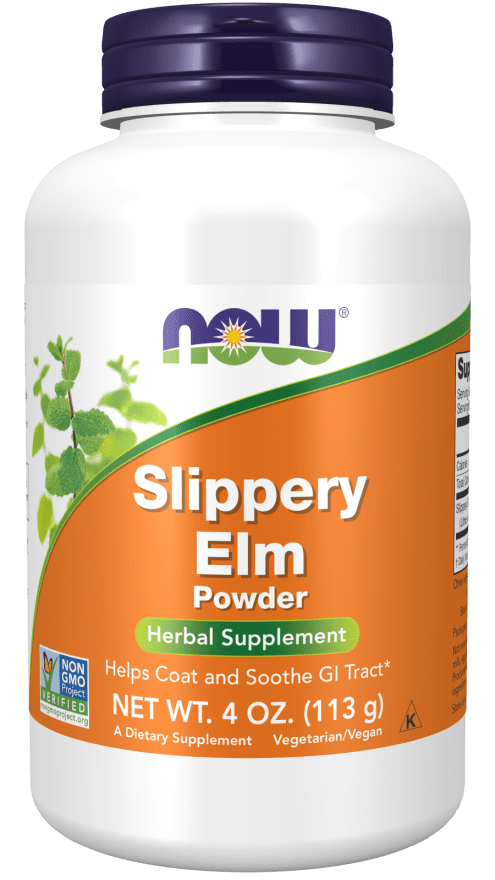 Slippery Elm Powder 113g
Helps Coat and Soothe GI Tract.
Slippery elm, also known as red elm, moose elm or Indian elm, is a small North American tree that has been traditionally used by herbalists for over 100 years. It was reportedly used by native North Americans and early settlers as a survival food. Its bark is known for its mucilage constituents, which can help to coat and soothe the tissues of the GI tract.
Natural colour variation may occur in this product.
Stir 1 teaspoon into 1 cup of water and simmer for several minutes. Let cool. Add honey and sip or gargle.
Store in a cool, dry place after opening.
For adults only. Pregnant or nursing women: do not use unless recommended by your physician. Consult physician if taking medication or have a medical condition. Keep out of reach of children.

If symptoms persist, come into the health shop for a chat or phone and make an appointment and see me as a naturopath in my clinic.
Phone: 094264455