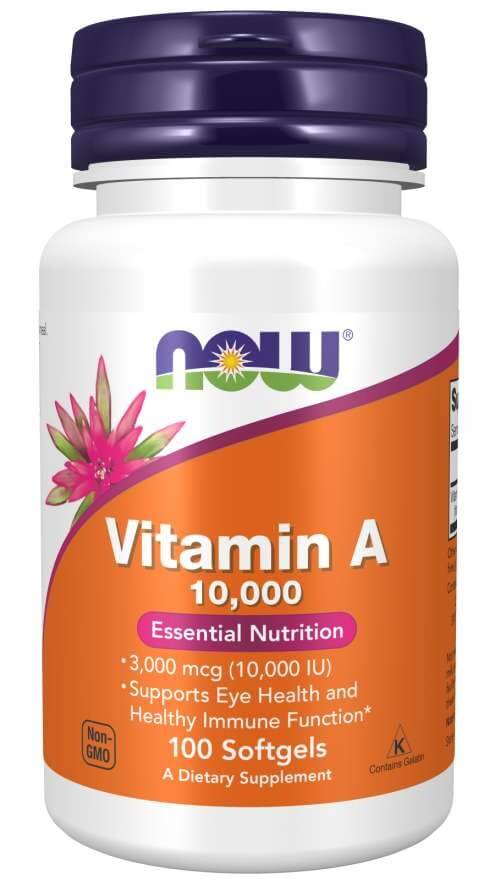 Vitamin A 10,000iu 100 softgels
3,000 mcg (10,000 IU)
Supports Eye Health and Healthy Immune Function*
Vitamin A is essential for the maintenance of the tissues that line the internal and external surfaces of the body, including the eyes, skin, respiratory, GI and urinary tracts.*
Natural colour variation may occur in this product.
Take 1 softgel daily with a meal.
Store in a cool, dry place after opening.
For adults only. Do not exceed the recommended dose. DO NOT USE if you are pregnant, may become pregnant, or are breastfeeding. Consult physician if taking medication or have a medical condition. Keep out of reach of children.