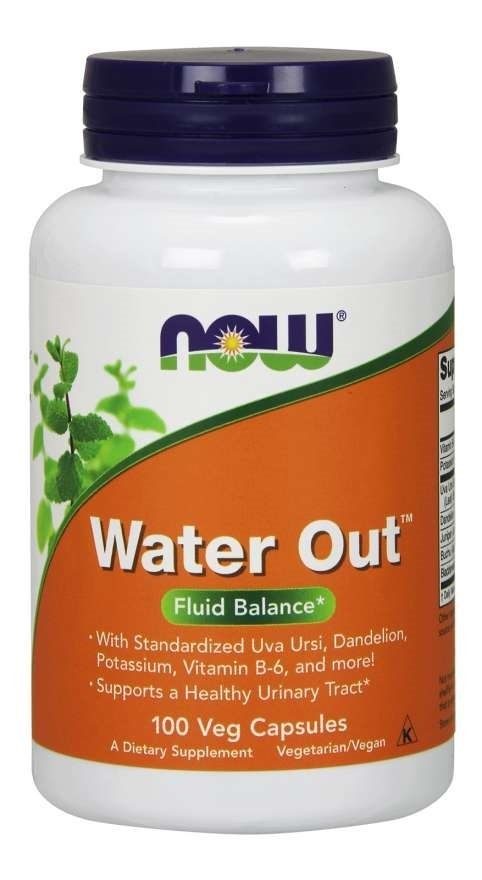 Water Out
Supports a Healthy Urinary Tract
NOW Water Out is a blend of herbs and nutrients formulated to support healthy urinary tract function and normal bodily fluid balance. Dandelion, has been used for centuries to support the maintenance of water equilibrium, along with Uva Ursi and Juniper, to support a healthy urinary tract. The combination of these herbs with the nutritional support of Vitamin B-6 and Potassium provide a natural way to aid proper urinary tract function.

Dosage:
Take 2 capsules twice daily as needed with food and plenty of water.

Warnings:
For adults only.
Not for pregnant/nursing women.
Consult physician prior to use if taking medication or have a medical condition (especially liver or kidney conditions).
Do not exceed recommended dose.