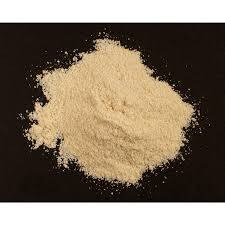 Amaranth, Ground Organic 500g
Ground Amaranth comes from a tiny seed that packs a big nutritional punch. Higher in protein than many other grains, it is a great gluten-free option that boasts nutrient density and appealing flavor.
Light tan powder


Corn-like aroma with woodsy, peppery flavor


Contains protein, vitamins, and minerals


Naturally gluten free
Ground Amaranth's unique, slightly peppery flavor is well-suited for spiced cakes and breads.
Amaranth was a staple food of the Aztecs. Today Amaranth is highly valued in India and Mexico. Amaranth makes delicious breakfast porridge once it has been well-cooked. A good method is to firstly cook it in three parts water until tender, then cook again with plenty of soy/oat/almond milk and chopped dates, until it is thick and creamy and the dates have dissolved. Stir occasionally over a gentle heat. Amaranth is gluten-free and highly nutritious, containing more protein and iron than whole wheat, and four times the amount of calcium found in wheat. Amaranth provides a lot of energy, more than wheat or rice, due to its high protein and carbohydrate content. Amaranth is also high in lysine, an amino acid which most grains lack. 1/4 cup of amaranth grain (raw) is said to provide 60% of the recommended daily intake for iron.