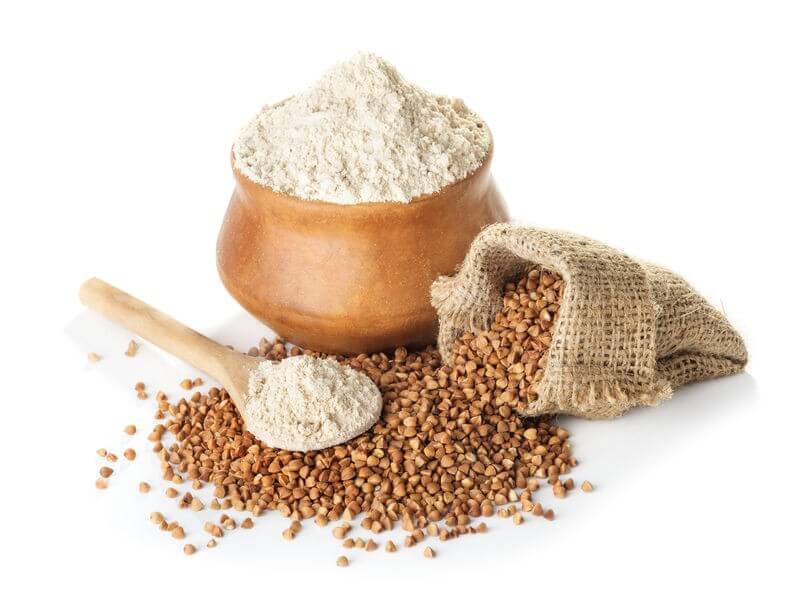 Buckwheat Flour 500g
Despite the name, buckwheat flour does not contain any wheat and is gluten-free. It comes from the seed of a flowering plant and is actually a close relative of rhubarb strangely enough!
Buckwheat flour is higher in protein, fibre, iron and is a great source of manganese. The great thing about buckwheat flour is that it can be swapped for wheat flour in the same quantity with no issue in most recipes. However, it won't rise as much when baked, so doesn't work as well for bread and cake unless you also include gluten-free bread flour in the mix or add extra baking powder or other raising agents like eggs. Buckwheat flour has a rich, nutty, slightly earthy flavour, giving your baking more complexity and taste. However a complete swap for buckwheat can sometimes taste a bit too strong for some people, so you can mix it with another flour that doesn't taste as strong. Soba noodles are traditionally made from buckwheat flour, giving them that distinct earthy flavour. Buckwheat flour is also traditionally used in crepes and blinis across Europe.