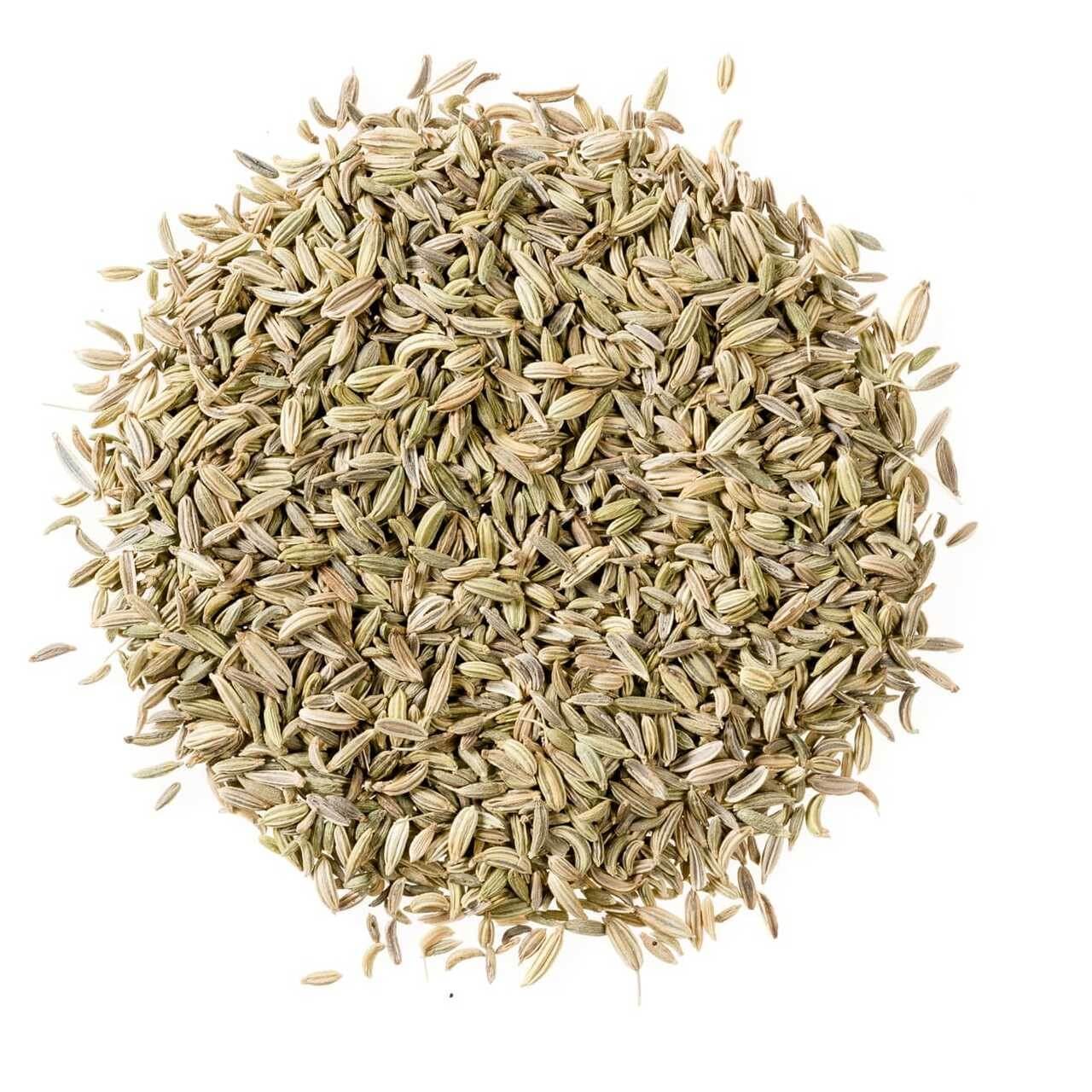 Fennel Seed, Organic 100g
Fennel (Foeniculum vulgare) is a perennial herb belonging to the parsley (Umbelliferae) family, a broad family of herbs that also includes caraway, dill, anise, and cumin. The seeds are used as a spice and have a sweet taste that is similar to anise or licorice.
Fennel seeds function as a carminative—a herb that helps expel gas from your intestines. Studies show that their essential oils are antioxidant, anti-spasmodic and anti-inflammatory, and can relax the intestinal muscles that keep gas stuck.
The oils in fennel seeds are also thought to stimulate bile from the gall bladder, which can prevent digestive issues from occurring in the first place.
Fennel seed tea (a cup of hot water poured over a teaspoon of crushed seeds), or chewing half a teaspoon of the fresh seeds, is a simple way to prevent or alleviate many digestive problems like gas, bloating and cramps. Diluted fennel seed tea is even recommended as a remedy for colic in babies. Eating fennel seeds, fennel seed tea or fennel seed tincture has also proven effective for many people with more serious digestive disorders like IBS.