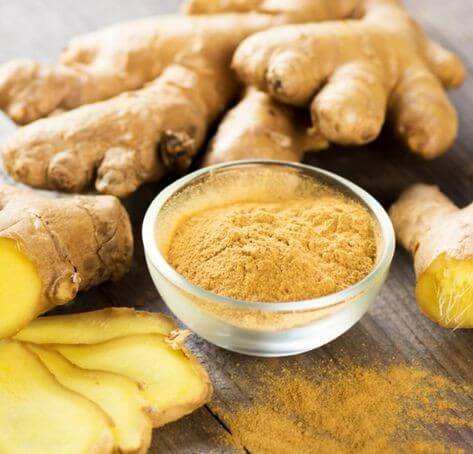 Ginger Powder, Organic 100g
Ginger is among the healthiest (and most delicious) spices on the planet.
It is loaded with nutrients and bioactive compounds that have powerful benefits for your body and brain.

Ginger is a flowering plant that originated from China.
It belongs to the Zingiberaceae family, and is closely related to turmeric, cardamom and galangal.
The rhizome (underground part of the stem) is the part commonly used as a spice. It is often called ginger root, or simply ginger.
Ginger has a very long history of use in various forms of traditional/alternative medicine. It has been used to help digestion, reduce nausea and help fight the flu and common cold, to name a few.
It is a very common ingredient in recipes.
The unique fragrance and flavor of ginger come from its natural oils, the most important of which is gingerol.
Gingerol is the main bioactive compound in ginger, responsible for much of its medicinal properties. It has powerful anti-inflammatory and antioxidant effects.