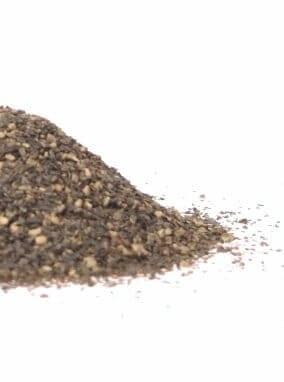 Kelp Granules 100g
Kelp is a leathery, deep-water seaweed with a naturally salty taste and very high concentrations in minerals. Kelp is classified as a Brown Algae, the seaweed group that generally boast the highest iodine levels, and unique compounds like algin, fucoidan and Laminarin, which have built a reputation for their positive effects on degenerative diseases. Known as 'Kombu' by the Japanese, the word 'kelp' encompasses a whole family of seaweeds including many different varieties, with unique tastes, colours and textures.
Kelp Granules can be used just as you would use regular salt in cooking - it can be added to soups, salad dressings, on popcorn, in chilli, in stew, on top of cooked vegetables - there are many uses!
Kelp granules pair nicely with Asian style foods, seafood dishes, braised pork and much more. In particular, one great snack use is to sprinkle it over popcorn. Avoiding all of the chemical ingredients in packaged and microwaveable popcorn is simple. You can buy unpopped corn kernels made for popcorn in store, pop them on the stove with some olive or coconut oil, then season to your liking. Suggested popcorn seasoning includes - a mixture of nutritional yeast and kelp granules for a yummy cheese-like flavour with the salty flavour of the kelp. Plus it's vegan meaning everyone can enjoy it!
Kelp is ideal as a salt alternative for people wanting to maintain healthy iodine levels naturally and reduce sodium in their diet. Kelp powder is ideal in baking to add nutrition & depth of flavour or used as a supplement in smoothies or cereals.