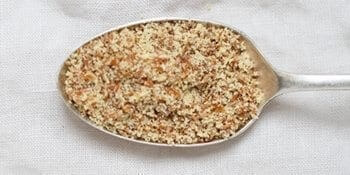 L.S.A. Liver Bowel Cleanser 250g
LSA stands for linseeds, sunflower seeds and almonds. A packet of LSA is a combination of these three seeds, which have been ground down to a fine or coarse form.
. LSA is a rich source of protein, which enables it to help keep your blood sugar levels balanced, while also curbing sugar cravings. It contains a healthy dose of omega-3 fats to help promote a healthy heart and brain function, and boosts bone and skin health thanks to its many vitamins and minerals, including vitamin A, E, D and B, calcium, zinc and magnesium. This mighty seed mix also plays a role in helping to cleanse and detox the liver, regulating cholesterol levels, and eliminating unwanted fat from the body. The fact its nutty flavour tastes delicious is just a bonus, really.
Adding one to two tablespoons of this mix to meals or snacks daily is all it takes to reap the benefits LSA has to offer. Obviously, if a particular recipe calls for more, feel free to go nuts with your LSA mix.
It is extremely easy to add LSA to your daily meals, and its subtle nutty flavour is definitely tasty, but can go unnoticed, too. Try sprinkling a teaspoon or two onto your breakfast cereal, yoghurt or smoothie, or add it to any bread, cake, muffin or cookie recipe. It also goes surprisingly well with salads and fruits, but you can add it to anything that takes your fancy in order to boost your daily nutritional value.
It's best to store your LSA in an airtight container in the freezer after its original packaging has been opened. This helps ensure the healthy oils in the linseeds, sunflower seed and almond are maintained, as air and light can cause them to deteriorate. Doing so will also extend your LSA's shelf life.