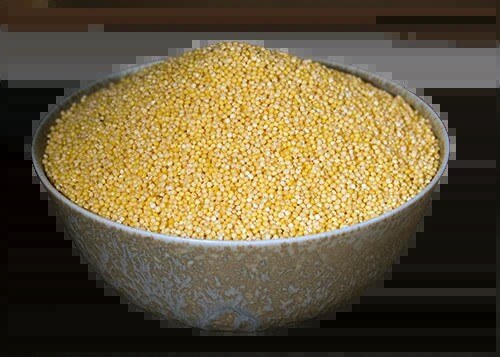 Millet, Hulled Organic 250g
Organic Millet, hulled (Foxtail Millet)
An ancient grain mentioned in the Old Testament. It is mild and slightly sweet in flavour and can be both light and fluffy or crunchy when fried. It's an incredibly versatile, nutritious and gluten-free grain.
Millet digests easily and is alkaline helping to balance acidity in the diet. It is packed with goodness, including protein and high levels of dietary fibre as well as magnesium.
Great in a huge variety of dishes - soups, salads, stir-fries, or as accompaniment to main dishes as a rice alternative. Cook it as a breakfast porridge.
Certified organic. Gluten-Free