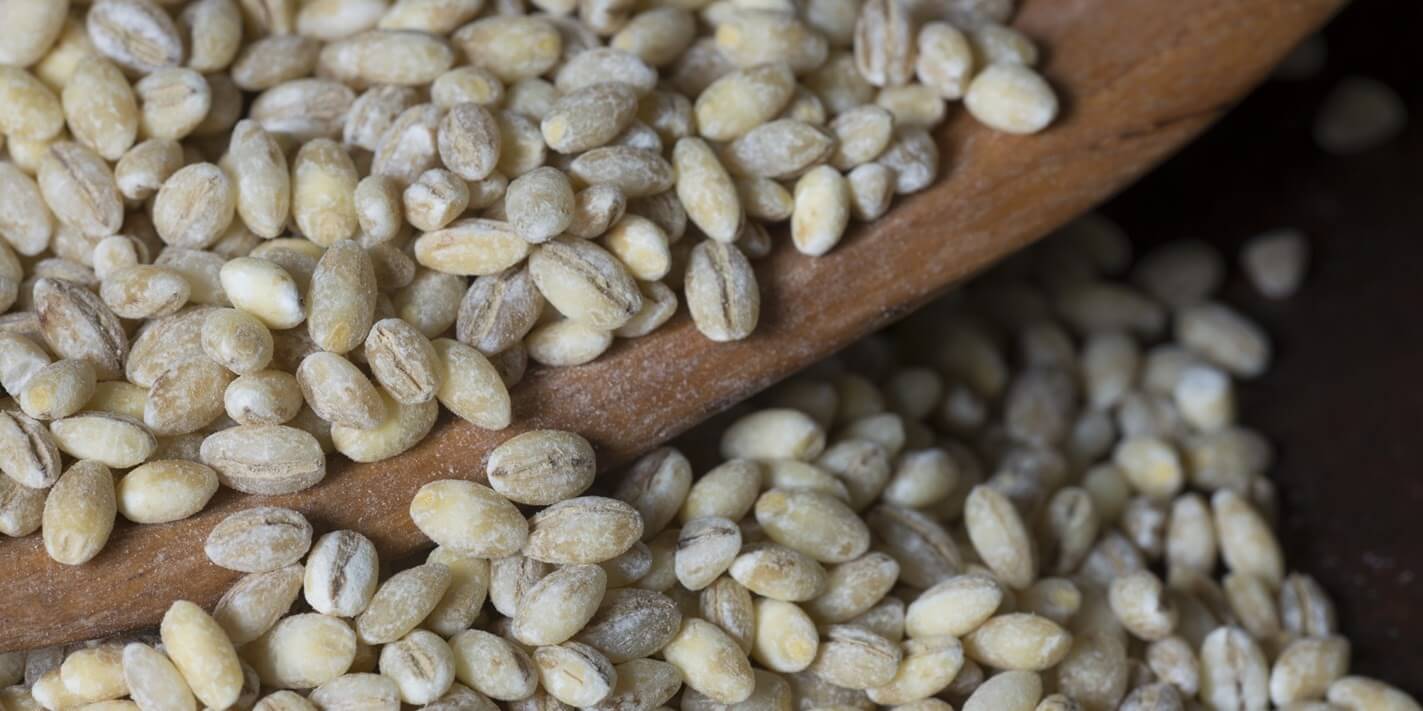 Pearl Barley 500g
Pearl barley is barley grains which have been hulled and the bran layer has been removed. Because it's not polished like white rice, the grains have a few brown specks and are ivory in colour.

One cup dried pearl barley yields four cups cooked barley. It can be eaten as a side like rice, or cooled and used in salads or incorporated in soups.
Wash the pearl barley until the water runs clear.
Put the washed barley in a pot. Add the water and bring to a boil on the stove top. Simmer, partly covered, over low heat for 30-40 minutes, until the barley is tender to your satisfaction. It will however, always remain slightly chewy.
Fluff the barley and serve, if serving hot. This will give four cups.

One cup of cooked pearl barley (about 157g) has 193 calories, 3.6g of protein, 0.7g of fat, 44.3g of carbohydrates, 6g of fiber, and 0.4g of sugar. It is an excellent source of molybdenum, manganese, phosphorus, and niacin, and a good source of zinc, magnesium, and vitamin B6.