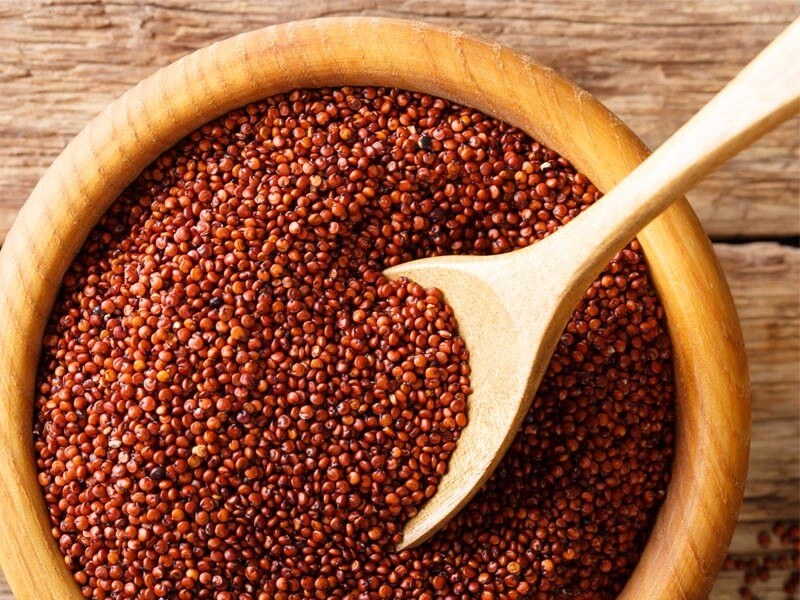 Quinoa, Organic Red 250g
Quinoa is a flowering plant in the amaranth family. It is a herbaceous annual plant grown as a crop primarily for its edible seeds; the seeds are rich in protein, dietary fibre, B vitamins, and dietary minerals in amounts greater than in many grains. Scientific Name:Chenopodium quinoa.
Red quinoa (which takes on a brownish hue when cooked) has a richer taste, slightly chewier and heartier texture, and somewhat nuttier flavor compared to white quinoa. It's often the quinoa of choice for cold salads as it holds its shape better during cooking.