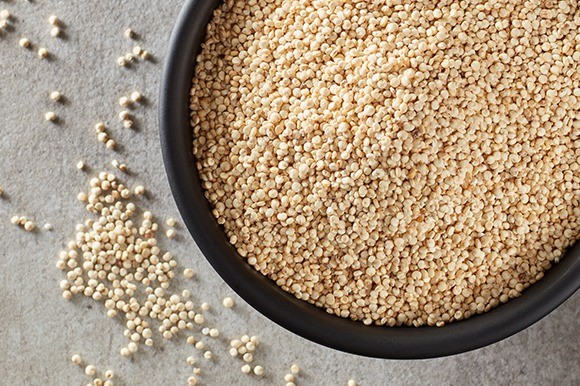 Quinoa, Organic White 250g
Quinoa is a flowering plant in the amaranth family. It is a herbaceous annual plant grown as a crop primarily for its edible seeds; the seeds are rich in protein, dietary fiber, B vitamins, and dietary minerals in amounts greater than in many grains. Scientific Name: Chenopodium quinoa.
The most common colour of quinoa (pronounced KEEN-WAH) is white. Of all the quinoa colours, white quinoa has the most delicate taste and the lightest texture and it cooks up a bit fluffier than other types of quinoa.