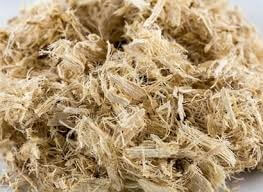 Slippery Elm 100g
Ulmus rubra, the slippery elm, is a species of elm native to eastern North America.
People use the inner bark for medicinal purposes. It contains a substance called "mucilage." When you mix it with water, mucilage becomes a gel.
This gel can coat different parts of the body and may provide relief from some conditions. For example, itl can help coat and soothe inflamed tissues in the gastrointestinal tract. This may be beneficial for people with acid reflux.
It can also help stimulate more mucus production in the intestines. This can help protect against ulcers and extra acidity.
People have used slippery elm for hundreds of years as a natural medicine. Native Americans used it for:
swollen, infected glands
sore eyes
body sores
sore throats
skin ailments
stomach issues, such as constipation and diarrhoea
Slippery Elm is ideal for soothing the digestive tract in times of stress and discomfort. The inner bark of the Slippery Elm tree contains mucilage or polysaccharides, a form of long chain sugar. When combined with water these polysaccharides create a slippery, nutrient rich substance which is easy to digest and coats the whole digestive tract soothing the intestines, colon and urinary tract. Slippery Elm supports the body's natural ability to eliminate impurities and toxins.
Caution: Slippery Elm may slow the absorption of other nutrients or medications, so do not take these within two hours of consuming Slippery Elm.