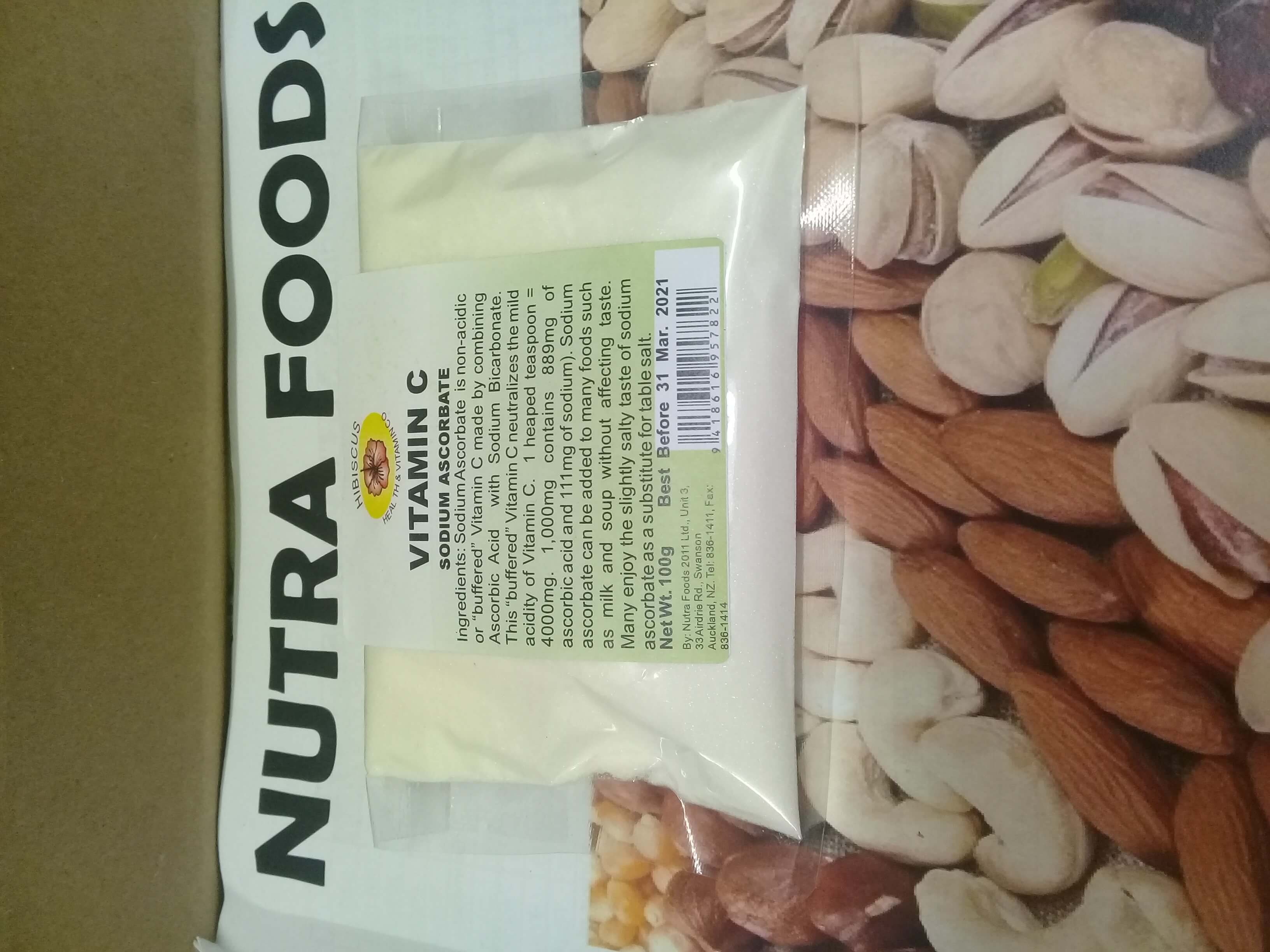 Sodium Ascorbate Vitamin C 100g
Suggested Use:


Take 1/2 level teaspoon 1 to 3 times daily, in juice or water.
Caution: For adults only. Consult physician if pregnant/nursing, taking medication, or have a medical condition. Keep out of reach of children.
Store in a cool, dry place after opening.
Sodium Ascorbate Vitamin C 100g.
Sodium Ascorbate is a non-acidic or "buffered" Vitamin C Made by combining Ascorbic Acid with Sodium Bicarbonate. This "buffered" Vitamin C neutralizes the mild acidity of Vitamin C. One heaped teaspoon = 4,000mg. 1,000mg contains 889mg of ascorbic acid and 111mg of sodium. Sodium Ascorbate can be added to many foods such as milk and soup without affecting taste.Many enjoy the slightly salty taste of Sodium Ascorbate as a substitue for table salt.