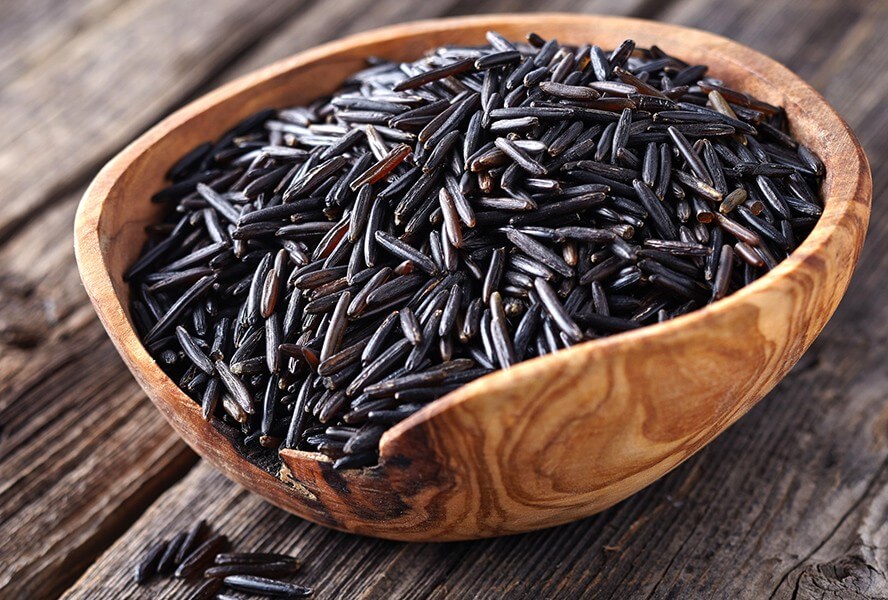 Wild Rice 100g
Wild rice is four species of grasses forming the genus Zizania, and the grain that can be harvested from them. The grain was historically gathered and eaten in North America and China.
The firm texture and nutty, earthy flavour of its long, black grains make wild rice stand apart from its white and brown counterparts and the hull is thicker and more rigid. Wild rice is slightly higher in protein than most whole grains and contains folate, magnesium, phosphorus, manganese, zinc, Vitamin B6 and niacin.
Home cooks and chefs have long taken to this ingredient, using it as a side dish, stuffing for meats, and in soup.

Keep dry wild rice in an airtight container in a dark, cool pantry or cupboard. It will keep for years as long as it does not get wet. Store cooked wild rice in a closed container in the fridge for up to a week. Freeze cooked wild rice in an airtight container for up to six months.