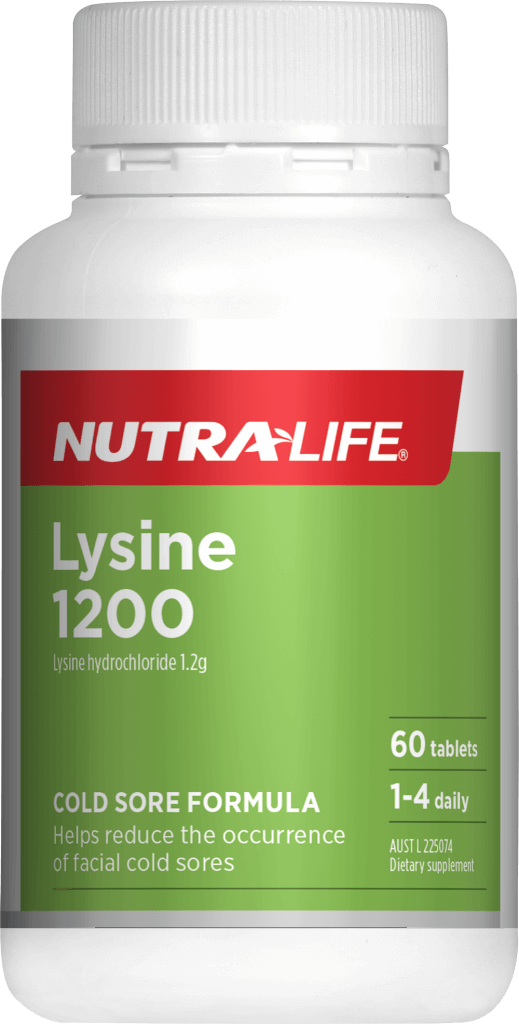 Nutralife Lysine 1,200mg 60 tablets
This formula provides the essential amino acid Lysine, which your body needs to form many essential proteins, including the collagen in your skin. This means Lysine plays an important role in helping to maintain clear, healthy skin and lips and gives nutritional support for customers who are prone to cold sores.
Lysine 1200 provides an essential amino acid that the body cannot synthesise on its own in an easy-to-take, 1-a-day coated tablet.
Taken when required, Nutra-Life Lysine 1200 may help to:
Support collagen production
Maintaining clear, healthy skin and lips
DOSAGE
Recommended Adult Dosage: Take 1 tablet daily with food, or as directed by your healthcare professional. To help reduce the occurrence of  cold sores take 4 tablets daily. 

INGREDIENTS
Each tablet provides:
Lysine hydrochloride 1.2g
Tabletting aids
FORMULATED WITHOUT
Gluten, wheat, animal products, dairy products, egg, artificial flavours, artificial sweeteners or preservatives.
Suitable for vegetarians and vegans.