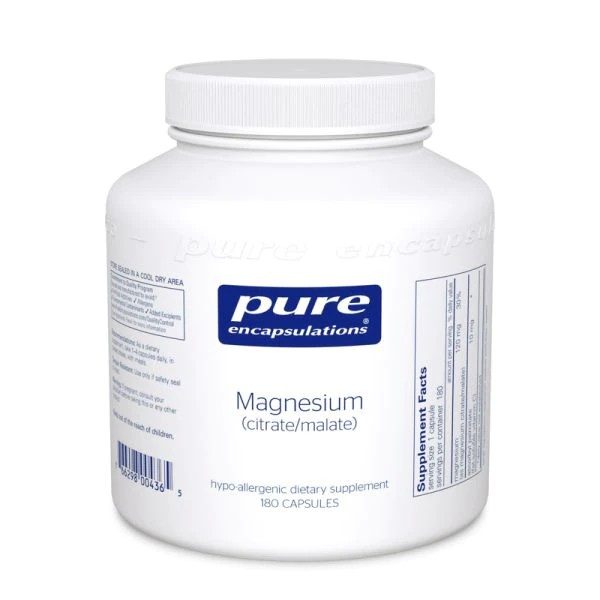 Magnesium (citrate/malate) 120mg 90 caps
Highly bioavailable magnesium chelate
Supports metabolism of carbohydrates, amino acids and fats
Made with high-quality vegan ingredients backed by verifiable science
Magnesium (citrate/malate) is a highly bioavailable magnesium chelate, which supports the metabolism and utilization of carbohydrates, amino acids and fats for energy. Magnesium (aspartate) helps activate enzymes for physiological functions including cardiac health.
Gluten Free GMO Free Vegan Vegetarian
Magnesium (citrate/malate)
Supplement Facts:
Each (size 00) vegetarian capsule contains:
Magnesium (as magnesium citrate/malate) 120 mg
Other ingredients: vegetarian capsule (cellulose, water), ascorbyl palmitate
1-4 capsules daily. Consume with food.