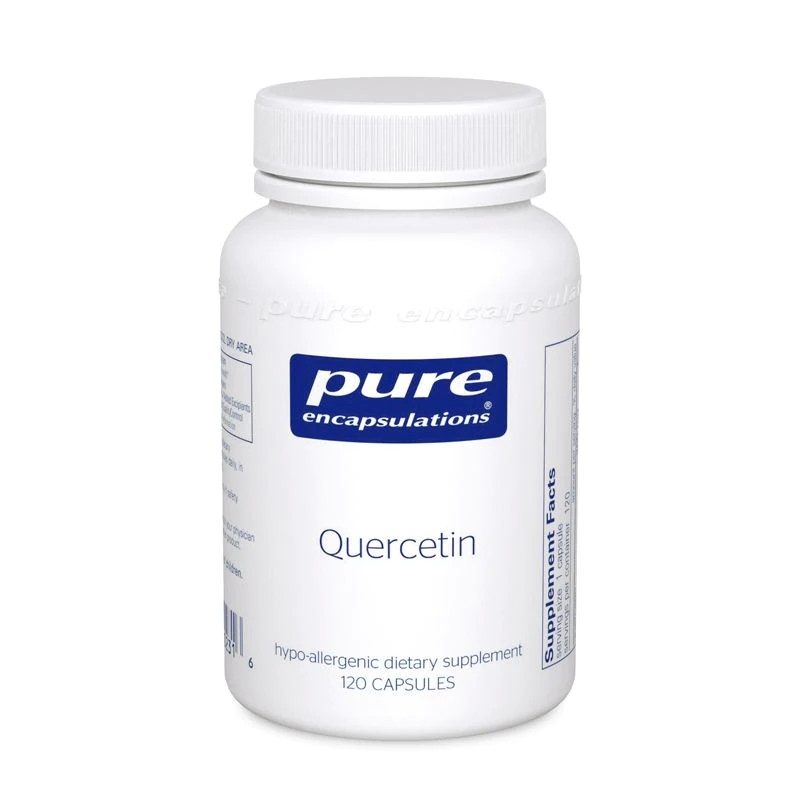 Quercetin 120 caps
Supports cellular, cardiometabolic and immune health
Offers bioflavonoid support
Made with high-quality vegan ingredients backed by verifiable science
Quercetin is formulated to help support cellular, cardiometabolic and immune health. Quercetin is one of the most bioactive flavonoids and helps maintain mast cell function.
Gluten Free GMO Free Vegan Vegetarian
Quercetin
Supplement Facts:
Two (size 0) vegetarian capsules contain:
Quercetin500 mg
Other ingredients: hypoallergenic plant fibre (cellulose), vegetarian capsule (cellulose, water)
2 capsules, 1-2 times daily, between meals.