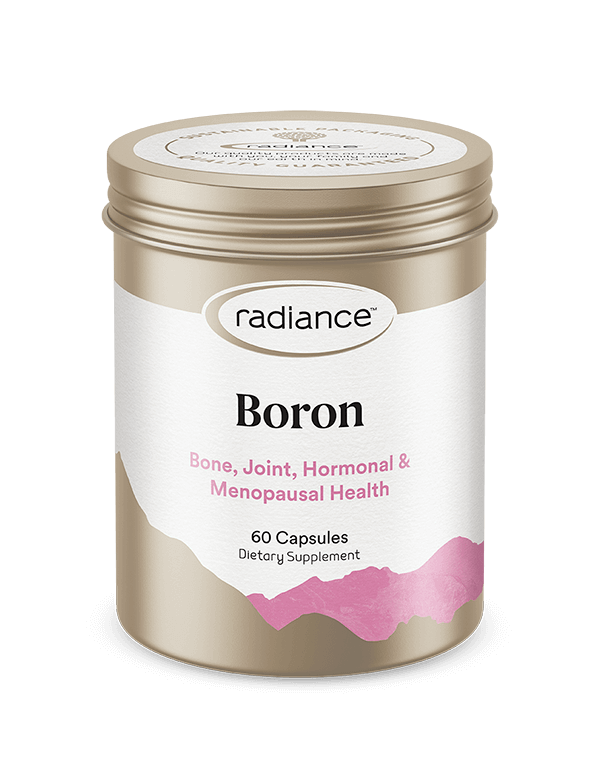 Radiance Boron 60 caps
Bone, Joint, hormonal, menopausal health

Boron is an essential trace mineral that supports diverse functions in the body. It is vitally important for growth and maintenance of bone and supports healthy joints and mobility. Boron supplementation has also been shown to support hormone balance, menopausal health, cognitive function and mental performance.

SIZE: 60 Capsules.

DIRECTIONS Take 1 capsule daily, preferably with food.

INGREDIENTS Each Capsule Contains: Boron (as glycinate) 3mg

EXCIPIENTS Rice flour, silica, magnesium stearate.

PRECAUTIONS Do not exceed recommended dosage. Dietary Supplements can be toxic in high doses. Keep out of reach of children. Close lid tightly. Store in a cool dry place...