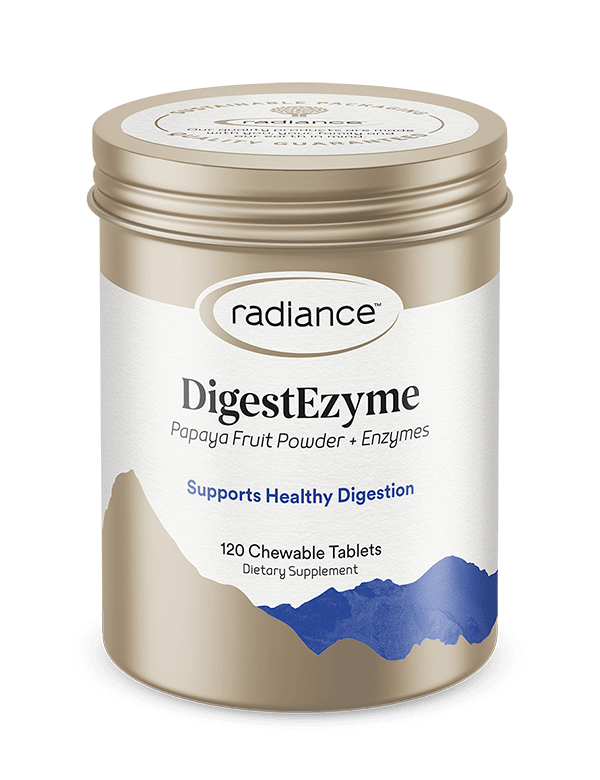 Radiance DigestEzyme 120 tabs chew

Healthy Digestion

Radiance DigestEzyme is made from 100% natural ingredients including papaya fruit powder, enzymes and chlorophyll. These delicious chewable tablets are designed to aid the digestion of food and support intestinal comfort after meals.

SIZE: 120 Chewable Tablets.

DIRECTIONS Chew up to 3 tablets as required after meals.

INGREDIENTS Each Capsule Contains: Proprietary blend: 62.5mg Papain,papaya fruit powder, protease, bromelain, lipase, cellulase, amylase, natural mango flavour, chlorophyll.

EXCIPIENTS Sorbitol, sucrose, dextrates, microcrystalline cellulose, stearic acid, magnesium stearate, silica.

PRECAUTIONS Dietary Supplements can be toxic in high doses. Keep out of reach of children. Close lid tightly. Store in a cool, dry place...