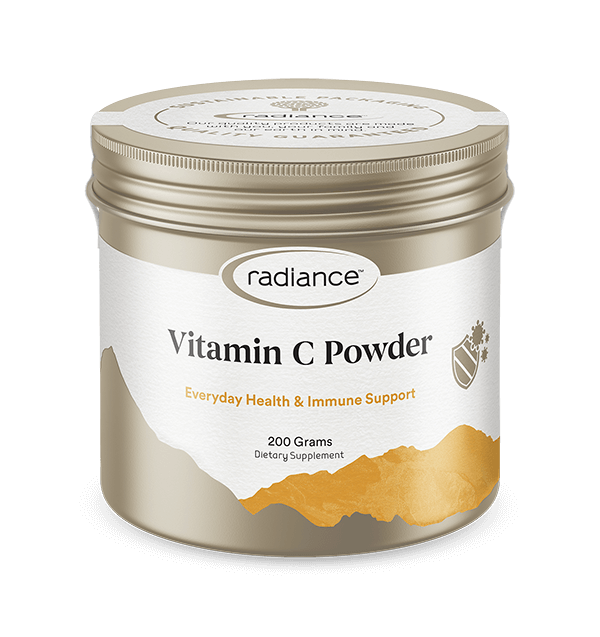 Radiance Vit C 200mg powder- original
Vitamin C old fashion Lemonade flavour

Vitamin C is considered one of the most important nutrients and as humans are unable to make it, a steady intake is required for healthy skin, a healthy immune response, stress tolerance, healthy cell division and antioxidant support. Radiance Vitamin C Powder is pleasant tasting and provides well absorbed, high dose vitamin C for maximum action.

SIZE: 200gms.

DIRECTIONS Adults: ½ to 1 teaspoon (2.5 - 5g) once or twice daily as required, mixed into water, your favourite beverage or food. Children 5 and over: ½ adult dose. Children 2 to 4 years: A tiny pinch to ¼ teaspoon once daily.

INGREDIENTS Each 5g Contains: Vitamin C (Sodium ascorbate, ascorbic acid) 2000mg Bioflavonoids (mixed, lemon) 50mg Sodium (from sodium ascorbate) 132mg

EXCIPIENTS Dextrose monohydrate, natural lemoncello flavour, stevia, colloidal anhydrous silica.

PRECAUTIONS Dietary Supplements can be toxic in high doses. Keep out of reach of children. Close lid tightly. Store in a cool dry place...