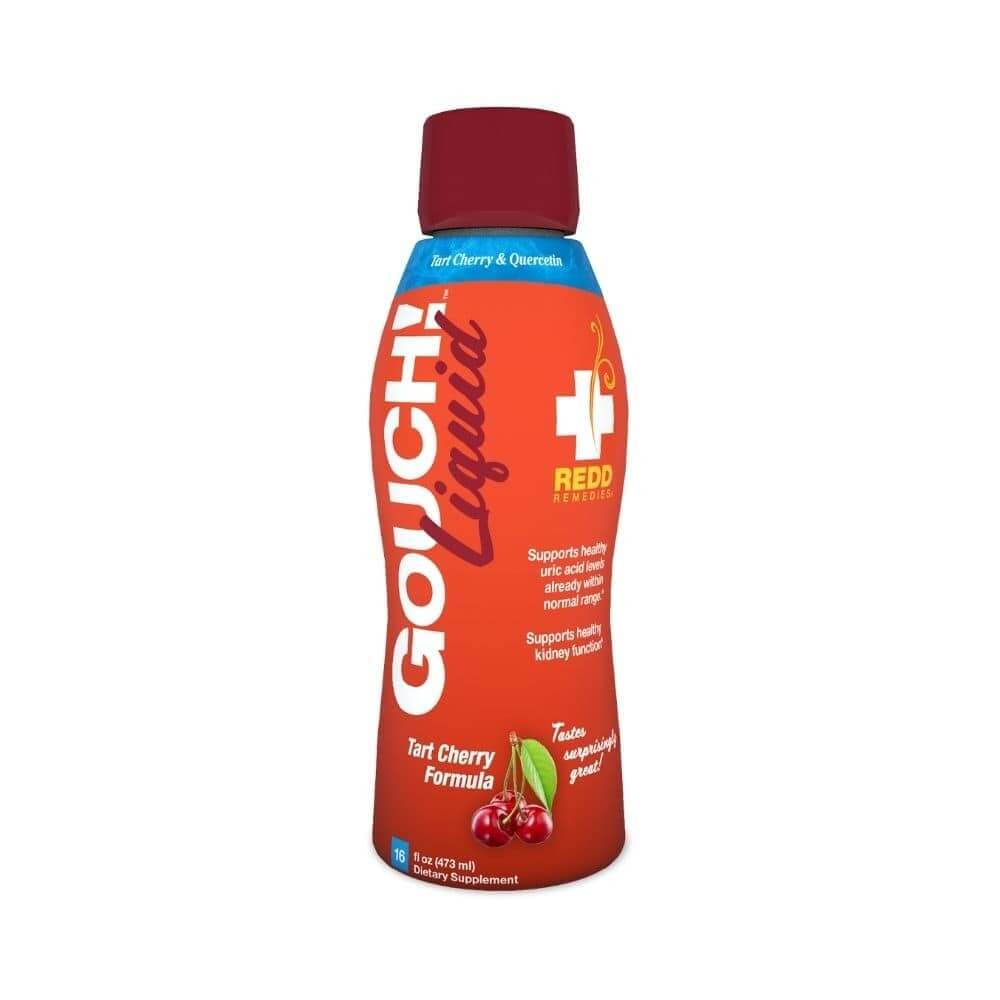 Gouch Liquid 473ml

Gouch!™ Liquid Tart Cherry Formula is an award-winning blend of antioxidants and herbs designed to promote healthy uric acid levels and encourage healthy immune system function.*+  All in a great tasting, easy to use liquid!
Gouch!™ targets the following 3 key functions: 
Supports normal, healthy kidney function*
Supports healthy uric acid levels*+
Supports healthy immune system function*
Dosage: Take FOUR teaspoonsful daily.
KEY INGREDIENTS:
Tart Cherry (Prunus cerasus) Extract has antioxidant properties and supports normal uric acid levels*+
Healthy Kidney Blend nourishes kidney function, important for healthy uric acid metabolism* 

Boerhavia (Boerhavia diffusa) Root Extract
Couch Grass (Agropyron repens) Extract
Ginger (Zingiber officinale) Root Extract supports healthy immune system function and provides circulatory support*
Quercetin supports healthy uric acid levels*+
+already within the normal range