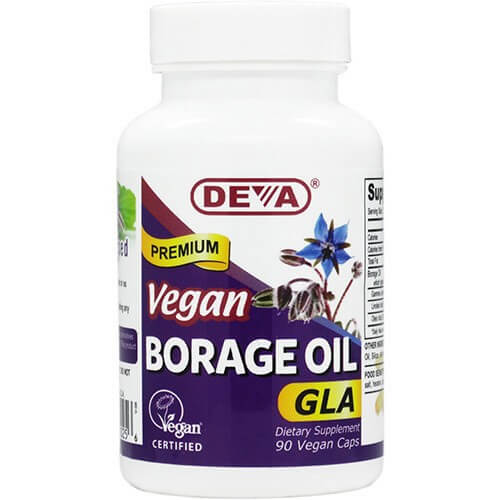 Borage Oil Capsules 90
Deva Borage Oil is A Rich source of GLA
(Gamma Linolenic Acid) Made from the Seeds of the Borage Plant - considered essential as the body cannot make it on its own.
Cold Pressed
Unrefined
Completely Free of Animal Products
There are different kinds of omega 6 fatty acids including linoleic which is converted into gamma-linolenic acid and further into arachidonic acid. All are believed to be produced when taking Vegan Borage Oil.*
DEVA Borage Oil is 100% animal free, and guaranteed for purity, freshness and labelled potency.