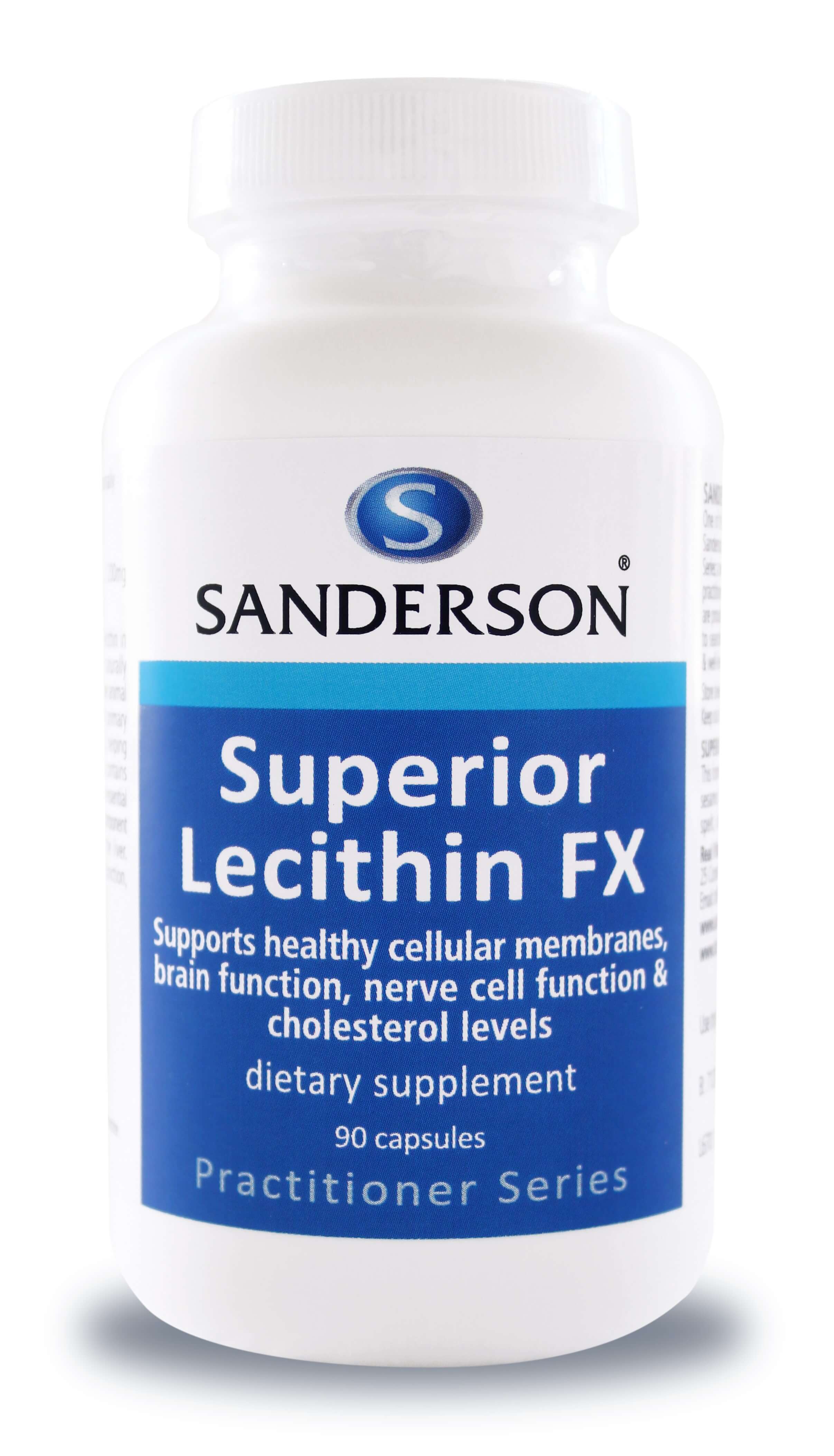 Superior Lecithin FX 90caps
WHAT IS IT?
Sanderson Superior Lecithin FX contains high quality, pure non-GMO soy lecithin. Lecithin is a naturally occurring fatty material found in plant and animal tissues. Lecithin is a compound made up of lipids including two essential phospholipids that contribute to the health of every tissue in the body: Phosphotidylserine and Phosphotidylcholine.
WHAT IS IT FOR?
Lecithin is produced in the body by the liver, primarily to aid the breakdown of excess cholesterol and other fats. Phosphotidylserine supports brain health helping to support normal mental clarity and mood. Phosphotidylcholine is a major constituent of all cell membrane tissue and it is also regarded as a restorative nutrient for the liver.
WHO IS IT FOR?
People taking proactive responsibility for maintaining healthy cholesterol levels. People seeking to maintain healthy brain function as they age. Prospective mothers planning a pregnancy in 3-4 months time, as choline has similar functional benefits as folic acid. People seeking a restorative nutrient for a compromised liver.
INGREDIENTS
Lecithin (non-GMO Soy)
1200mg
SUPERIOR LOW ALLERGY FORMULATION
Contains non-GMO soy-derived lecithin.
Free from milk, eggs, peanuts, mustard, celery, sesame, fish, tree nuts, shellfish, gluten, wheat, rye, barley, oats, spelt, kamut, artificial colours, flavours and preservatives. DOSAGE Take 1 capsule per day or as professionally advised. Always read the label and use as directed. If symptoms persist see your healthcare professional.