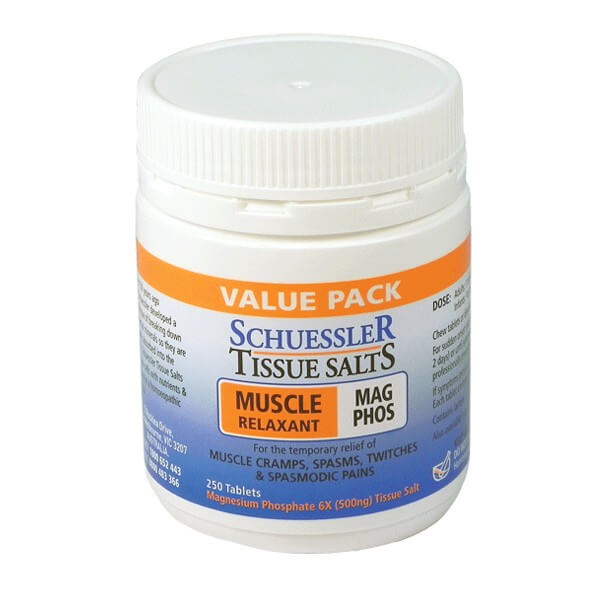 Schuessler Mag Phos Tissue Salts No 8 Tablets 250 tabs
Description
A homeopathic remedy
May provide support for spasms, muscle cramps, twitches and other types of spasmodic pain
Suitable for the whole family
Schuessler Mag Phos No.8 Tissue Salts Tablets are a specially formulated homeopathic remedy which contains the number 8 tissue salt, Magnesium Phosphate. This active ingredient is thought to be an excellent mineral for spasms, muscle cramps, twitches, and other types of spasmodic pain.
Directions:
DOSE - Adults: 1 tablet Children (1-18 years): 1/2 tablet. Directions: Chew Tablets or for infants and children (1-2 years) crush and dissolve in water. Acute dose: 1 dose every 30 minutes until symptoms subside, up to 6 times per day. Maintenance dose: 1 dose 4 times per day. Take 30 minutes away from food.
Advisory information:
Keep out of reach from children, do not use if cap seal broke. Store below 30c.
Ingredients:
Always read the label
Magnesium Phosphate 6X and Lactose