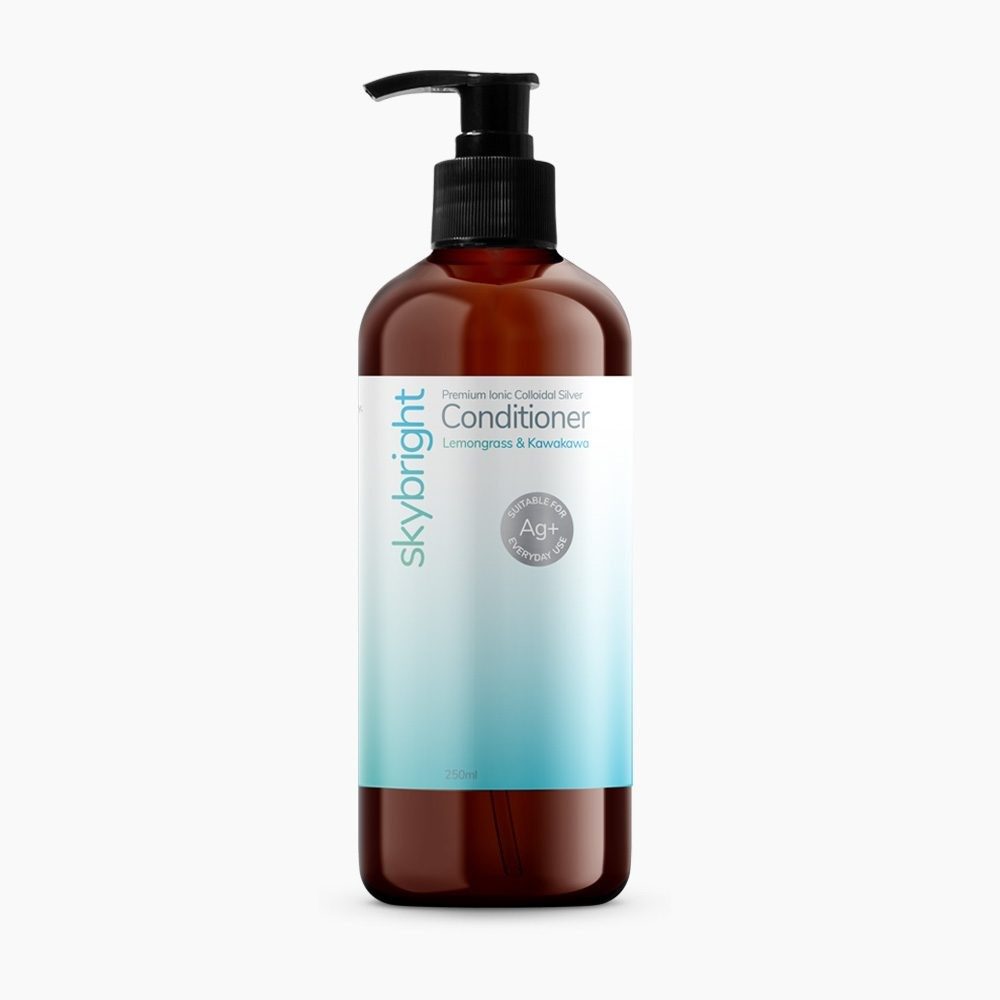 Colloidal Silver Conditioner 250ml
Lemongrass & Kawakawa
This naturally formulated conditioner is suitable for all hair types and for all the family, including people with sensitive skin or a dry, flaky scalp. The anti-bacterial, anti-fungal and anti-viral properties of Premium Ionic Colloidal Silver aids healing of the skin. It also contains oil and extracts from the Kawakawa plant, an anti-microbial herb native to New Zealand that is known for its healing and medicinal properties. Suitable for all hair types, and everyday use. Safe and gentle for the whole family, including babies.
Free from Sodium Lauryl Sulphate, Parabens, Gluten and G.E. ingredients. All ingredients are derived from vegetable or plant extracts.
Directions:
After shampooing, lightly massage through to the ends of your hair and leave for thirty seconds. Rinse thoroughly.
Ingredients:
Water, Cetearyl Alcohol and Behentrimonium Methsosulfate (Plant Derived), Glycerine, Fractionated Coconut Oil, Colloidal Silver, Coconut Oil, Lactic Acid, Shea Butter, Lecithin, Magnesium Sulphate, Aloe Vera Gel, Kawakawa Oil, Kawakawa Extract, Hydrolysed Soy Protein, Potassium Sorbate, Lemongrass Essential Oil and Vitamin B5.