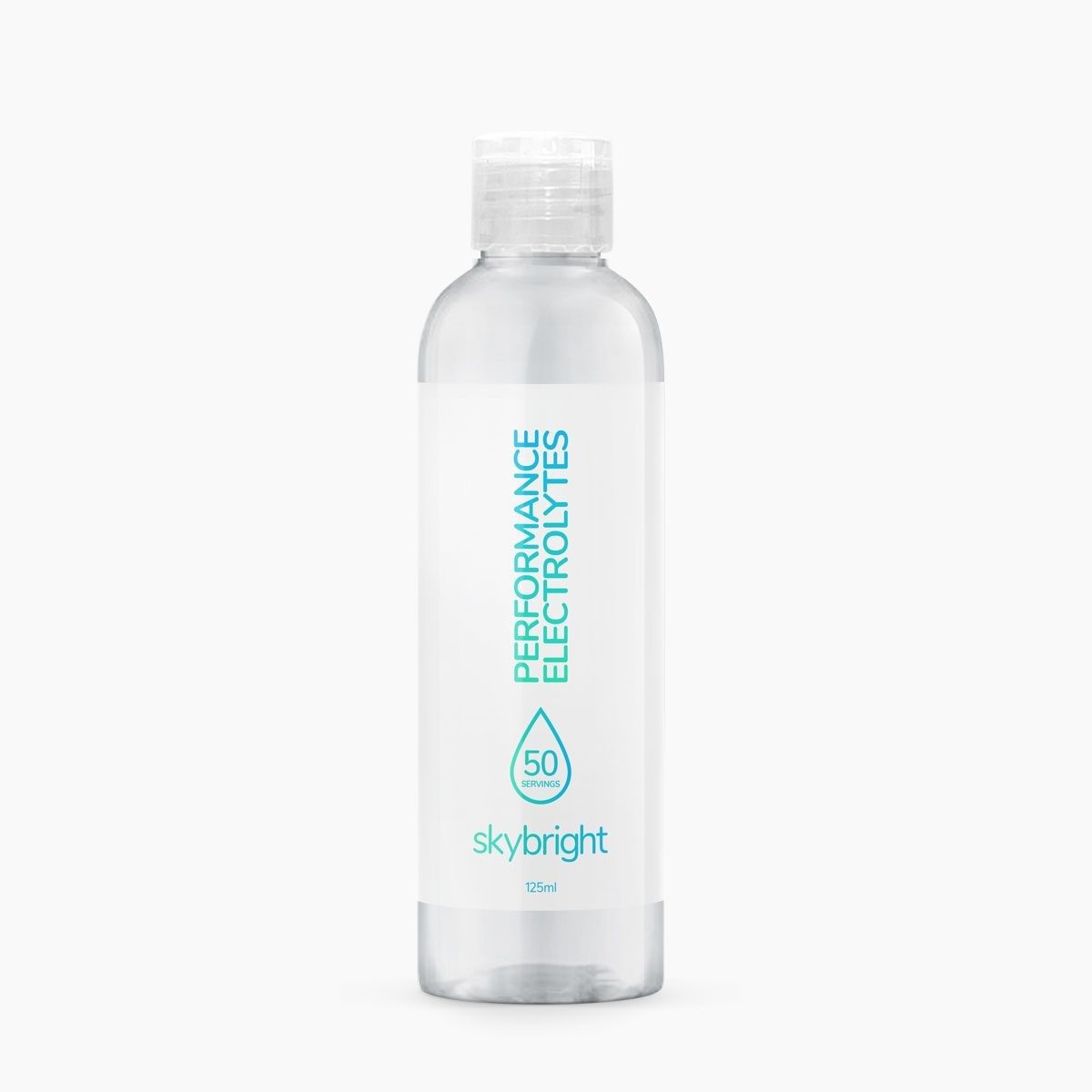 Performance Electrolytes 125ml
A healthy, economical and convenient way to convert plain water into a sports drink.
125ml. 50 servings per bottle.
No sugar. More energy.
This special blend of essential electrolytes is designed without sugars, flavours, or anything artificial. Just pure electrolytes that can easily be added to any drink (or food), to support hydration, muscle function, and energy conversion during daily exercise, training or competition.
Better Hydration • Longer Endurance • Prevent Cramping • Reduce Fatigue • Assist Recovery • Replenish Minerals
Ingredients:
Purified water, naturally sourced Concentrated Ionic Trace Minerals, Sodium Chloride, Potassium Chloride, Citric Acid. No artificial ingredients. Contains Magnesium, Potassium, Sodium, Chloride and more than 70 other minerals and trace elements.
Nutritional Information:
Per serving: Magnesium 45mg (11% Daily value), Chloride 390mg (11%), Sodium 125mg (5%), Potassium 130mg (4%), Sulphate 20mg (Daily value not established).
Directions:
Add 2.5ml (½ teaspoon) to your water bottle (up to 1L). Shake well. Suitable for busy, active people of all ages.