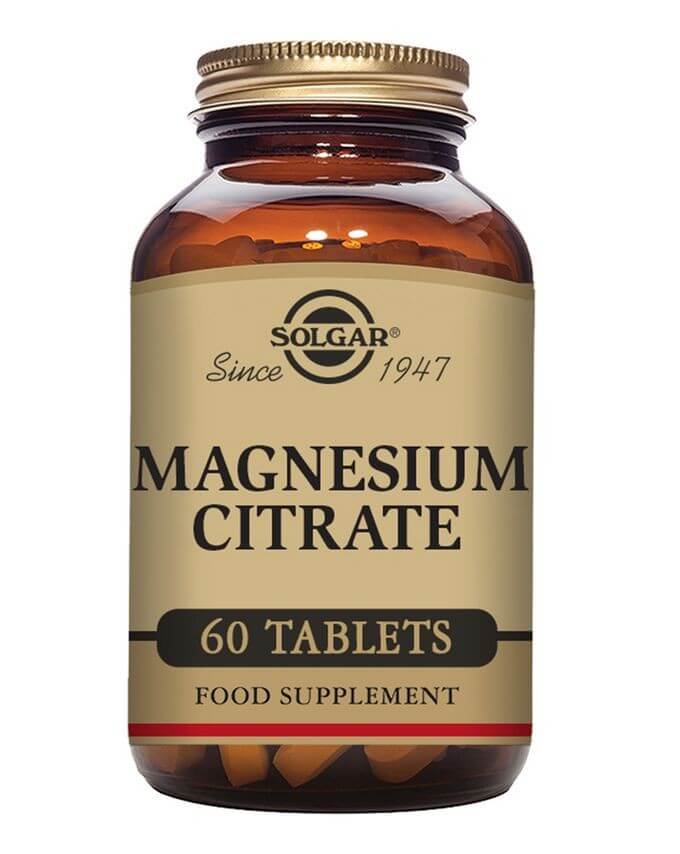 Magnesium Citrate 60 Vcaps
Magnesium Citrate Tablets (60 tablets)
Magnesium has a 360˚ effect on wellbeing – used by every organ (not to mention bones and muscles) to support their vital functions and ensure they're running smoothly.
Abundant in leafy greens, nuts and seeds, a lot of us struggle to maintain a diet that's rich in magnesium, which is where Solgar's Magnesium Citrate Tablets come into their own.
In 'citrate' form so it's highly absorbable, two taken daily can help to support your wellbeing – from your nervous system to your muscles and your energy levels – there's little this mineral isn't incredible for.
Plus, these easy-to-take tablets are vegan and kosher.

How to use
Two tablets a day, is a great way to increase your magnesium intake to support optimal wellbeing.
Full ingredients list: Magnesium (As Citrate), Bulking Agents: (Microcrystalline Cellulose, Hydroxypropyl Cellulose, Dicalcium Phosphate), Anti-Caking Agents: (Silicon Dioxide, Vegetable Magnesium Stearate), Glazing Agents: (Hydroxypropylmethyl Cellulose, Vegetable Glycerin (From Palm Kernel Oil and Coconut Oil)), Cellulose Gum, Colour: Titanium Dioxide.
If symptoms persist, come into the health shop for a chat or phone and make an appointment and see me as a naturopath in my clinic.
Phone: 094264455