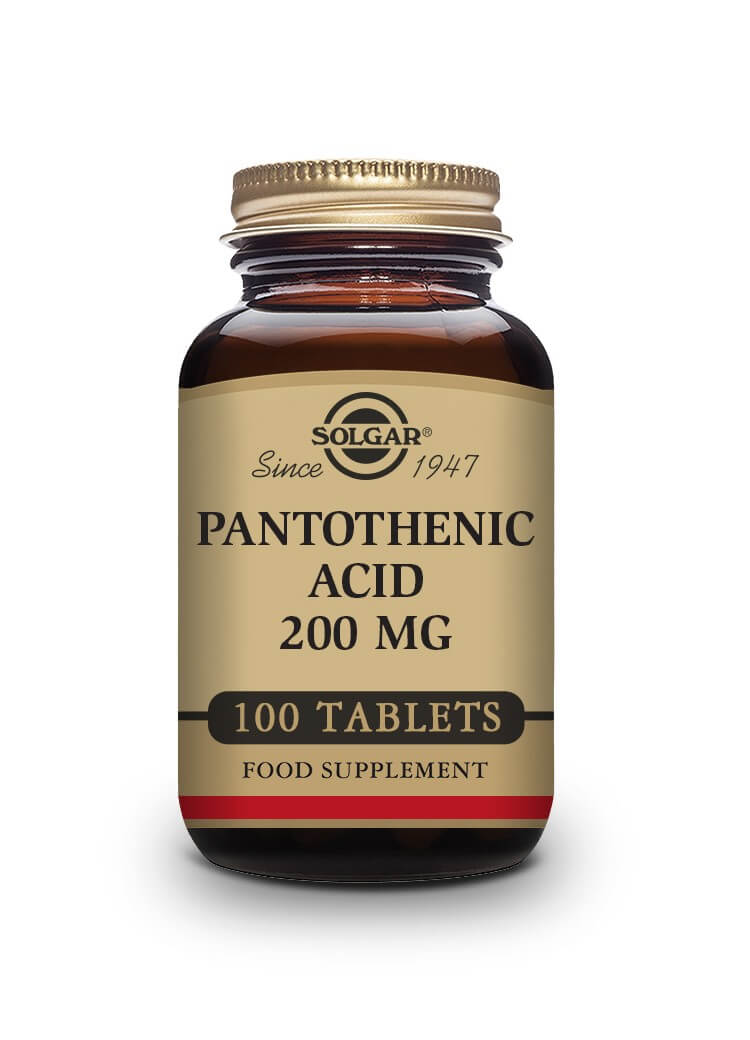 Pantothenic Acid 200 mg 100tabs
Supports energy levels
Reduces tiredness and fatigue
Helps mental performance
Vegan, Vegetarian, Kosher
Free from sugar, salt and starch
1/day
Dairy Free, Gluten Free, Kosher, Vegan, Vegetarian
Solgar
®
Pantothenic Acid 200 mg contains Pantothenic Acid, commonly known as Vitamin B5.
There are 8 vitamins in the B group, and they play several roles in the processes which keep the body and mind healthy. Vitamin B5 (Pantothenic Acid) can be found in almost every food group and assists the metabolism by breaking down fats and carbohydrates into energy, and reducing tiredness and fatigue. It supports the adrenal gland and is involved in the formation of certain hormones and neurotransmitters.
Solgar
®
Pantothenic Acid 200 mg, taken as 1 tablet a day, contributes to:
• Normal energy-yielding metabolism
• Normal synthesis and metabolism of steroid hormones, vitamin D and some neurotransmitters
• Reduction of tiredness and fatigue
• Normal mental performanceBulking Agents: (microcrystalline cellulose, dicalcium phosphate), Pantothenic Acid (D-pantothenate, calcium), Cellulose Gum, Anti-caking Agent: vegetable stearic acid.
If symptoms persist, come into the health shop for a chat or phone and make an appointment and see me as a naturopath in my clinic.
Phone: 094264455