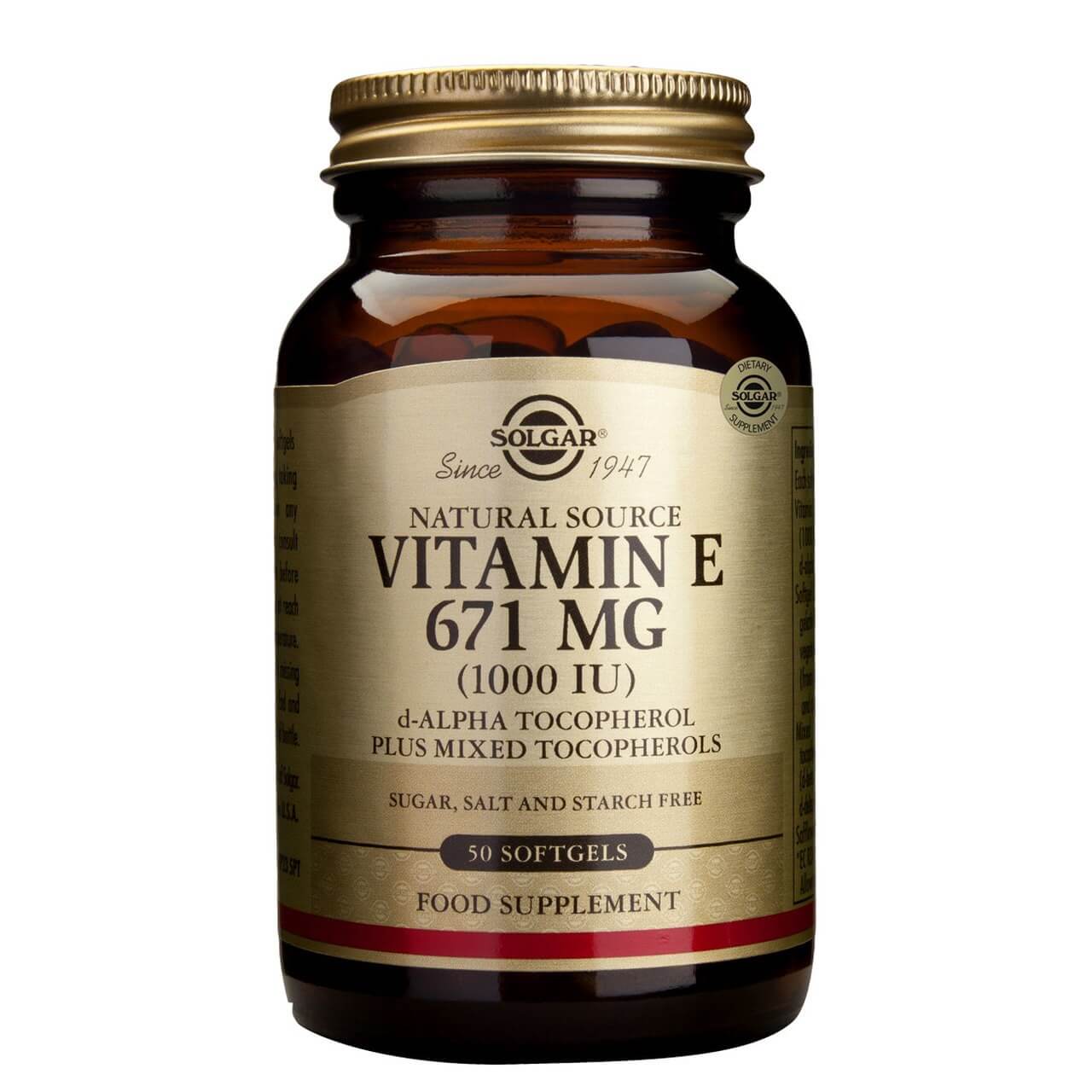 Vitamin E 671mg (1000iu, as d-alpha tocopherol)
Each Softgel Capsule Provides:

Vitamin E 671mg (1000iu, as d-alpha tocopherol)
Mixed Tocopherols 44.5mg
-D-beta, D-gamma, D-delta, D-alpha tocopherols
Bulking agents: Safflower oil and vegetable oil
Softgel Capsule Shell:
-Gelatine (from bovine)
-Vegetable glycerin (from palm kernel oil and coconut oil)
No Added: Gluten, wheat, dairy, yeast, preservatives, sweeteners, artificial colours or flavours.

Natural Vitamin E 671mg (1000IU) is an essential nutrient and is the body's primary fat-soluble antioxidant. Vitamin E providing nutritional support for the cardiovascular system, skin, prostate, and the immune system. It helps fight cell-damaging free radicals that cause oxidative stress in the body, which may contribute to the premature aging of cells. This formulation provides natural Vitamin E (as d-Alpha Tocopherol plus d-Beta, d-Delta and d-Gamma Tocopherols).
Directions
Recommended Adult Dosage:

As a food supplement, take 1 softgel capsule daily, preferably at mealtime, or as directed by a healthcare professional.

Precautions
If you are pregnant, lactating, taking any medication or have a medical condition, please consult your healthcare professional before taking this medication.
Do not exceed the recommended does.
If symptoms persist, come into the health shop for a chat or phone and make an appointment and see me as a naturopath in my clinic.
Phone: 094264455