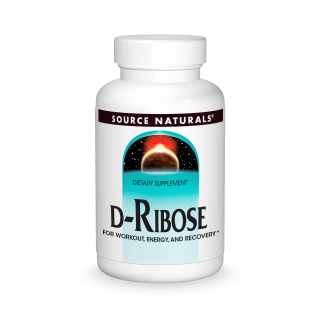 D-Ribose 60 tabs
D-Ribose For Workout, Energy, and Recovery.
During strenuous exercise, large amounts of ATP, the body's primary energy-carrying molecule, can be depleted in heart and skeletal muscle cells. d-Ribose is a simple sugar that is used by the body to synthesize nucleotides, ATP, nucleic acids, and glycogen.
Suggested Use: 3 tablets 1 to 2 times daily with meals.
Allergies: Contains no yeast, dairy, egg, gluten, soy or wheat. Contains no starch, preservatives, or artificial color, flavour or fragrance.
Other Ingredients: dibasic calcium phosphate, stearic acid, magnesium stearate, modified cellulose gum, and silica
Warning: If you are pregnant, may become pregnant, breastfeeding, have gout or any glucose metabolism disorders such as diabetes or hypoglycaemia, or if are taking any prescription drug, consult your health care professional before using this product.
Do not use if either tamper-evident seal is broken or missing. Keep out of the reach of children.
Store in a cool, dry place.