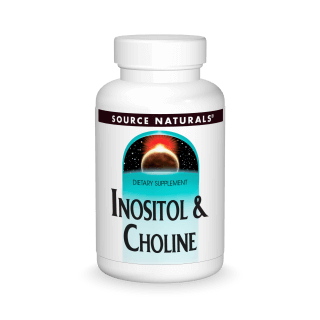 Inositol & Choline 50 tabs
Inositol and choline are B vitamin-like compounds which have similar functions. Both are important components of phospholipids, which make up cellular and other biological membranes, and both play a role in healthy nerve function. Choline is an essential ingredient for the production of acetylcholine, a principal neurotransmitter, while phosphorus-containing compounds of inositol in nerve cells help regulate nerve impulses.
Suggested Use: 1 tablet daily.
Allergies: Suitable for vegetarians: contains no yeast, dairy, egg, gluten, soy or wheat. Contains no sugar, starch, preservatives, or artificial colour, flavour or fragrance.
Other Ingredients: stearic acid, modified cellulose gum, silica, and magnesium stearate.
Warning: If you are pregnant, may become pregnant, or breastfeeding, consult your health care professional before using this product.
Do not use if either tamper-evident seal is broken or missing. Keep out of the reach of children.