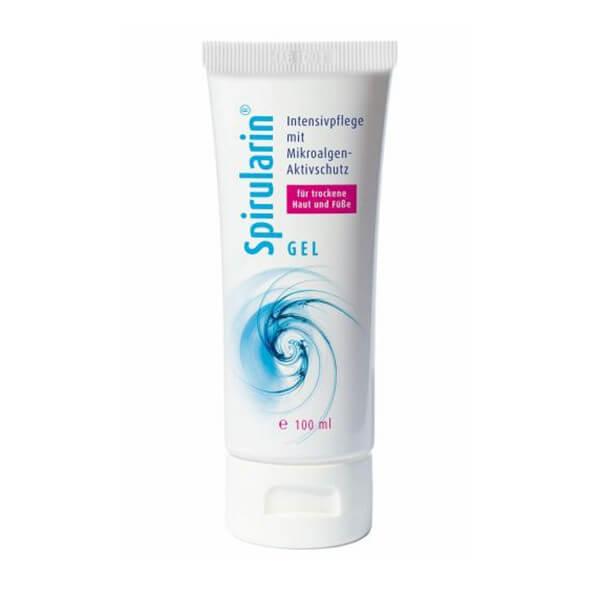 Spirularin Gel 100ml
Spirularin® Gel was developed in cooperation with leading dermatologists, for the prophylactic care of sensitive, dry skin and cracked heels/feet, which require more nourishment and protection than regular moisturisers, as well as active protection against infections like Athlete's foot and tinea.

Spiralin® is an active microalgae extract, which protects human skin cells with its broad anti-microbial profile against harmful bacterial, fungal and virus infections. This natural microbial activity improves the natural skin barrier and thus largely prevents re-infection, like that of Athlete's foot, tinea, etc.
High-quality nurturing ingredients and an intensive moisturiser (i.e. Betaine complexes) stabilise an impaired skin barrier, which is particularly important for patients that are prone to infections (e.g. diabetes, injuries, old age, dry skin, eczema or psoriasis).
If there are other skin issues with your skin you are aware of, come into the health shop, let me have a look at it or phone and make an appointment and see me as naturopath in my clinic.
Phone: 094264455