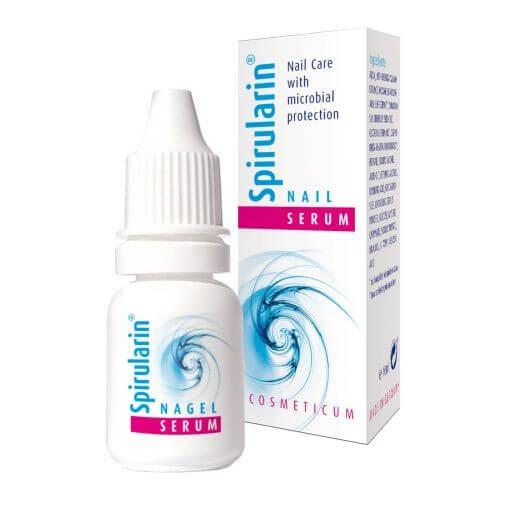 Spirularin Nail Serum 10ml
The Spirularin®NS nail serum offers an effective, natural solution for damaged or fungal nails. Unlike other fungal nail care products, Spirularin®NS also nourishes and hydrates the nails, to help restore their natural protection barrier. Its innovative, natural dual-action formulation combines nourishing ingredients with the unique microalgae extract Spiralin® , with clinically proven antifungal, antiviral, and antibacterial properties.
The active microalgae extract Spiralin® protects cells with its broad protection profile against bacterial, viral and fungal pathogens, which reduces the risk of re-infection. Next to this microbial protection, Spiralin® also accelerates human cell regeneration and improves the natural skin barrier.
High-quality nurturing ingredients (e.g. hamamelis & jojoba oil) stabilise the impaired protection barrier of the nails and surrounding skin, which is particularly important for patients that are prone to infections/immune-weakened (i.e. patients with diabetes, injuries, sensitive/dry skin).