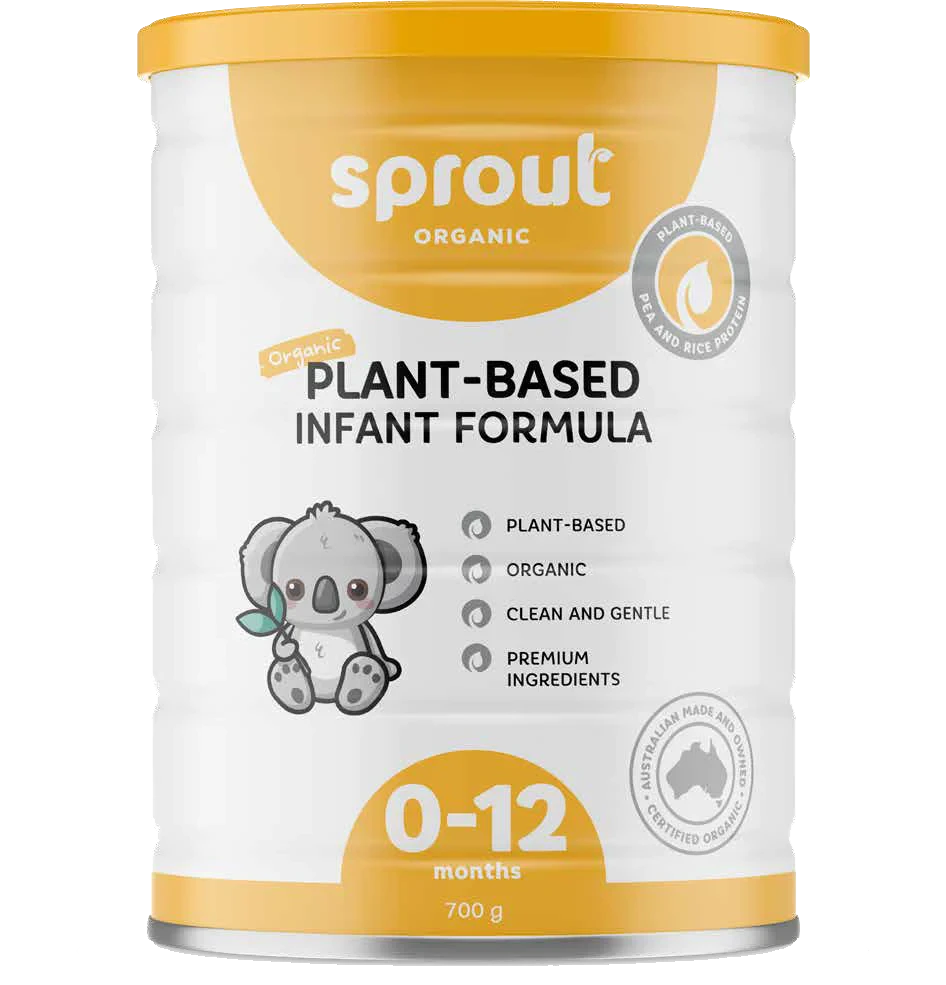 Sprout Plant Based Infant Formula 700g
Our world-first certified organic plant-based Infant Formula.
Sprout Organic's infant formula is made with the goodness of organic plants which are a natural source of proteins and antioxidants. Sprout's clean and organic ingredients are formulated to support the health of your little one from birth to 12 months of age. Sprout's infant formula is gentle nutrition for little tummies and contains key nutrients for your child to grow up strong, happy and healthy.

Organic Rice Starch, Organic Oil Blend (Organic Coconut Oil, Organic Canola Oil), Organic Rice Protein, Organic Pea Protein, Arachidonic Acid (ARA), Docosahexaenoic Acid (DHA from algae), Minerals (Potassium, Calcium, Chloride, Phosphorus, Sodium, Magnesium, Iron, Zinc, Copper, Iodine, Selenium, Manganese), Vitamins (Vitamin C, Niacin, Vitamin E, Pantothenic Acid, Vitamin A, Riboflavin, Thiamin, Vitamin B6, Folic Acid, Vitamin K1, Biotin, Vitamin D2, Vitamin B12).

Optimal mixing The ideal water temperature for mixing is 50-70 degrees Celsius to help the formula completely dissolve. Shaking the bottle for a few extra seconds before serving to bub will also help to dissolve it more effectively.
Please note: We do not recommend an immediate switch to Sprout Infant Formula from another formula or breast milk. The transition needs to be a gradual one so that your bub can get used to the difference in taste and texture, and so that their tummies can adjust to the change as well!