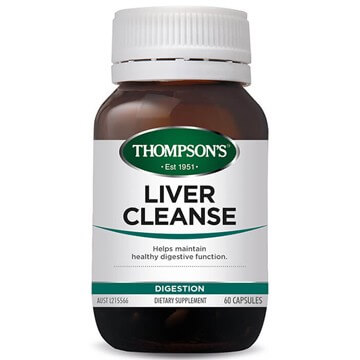 Liver Cleanse 120 caps
Liver,Gallbladder, and digestive support.
The liver is the cleanser and filter of the blood stream and is of vital importance. It is important to ensure that the liver is functioning optimally to ensure general well-being.
A healthy liver is essential for those who are also looking to manage their weight.Furthermore, most of our cholesterol is produced by the liver. So even if you do not consume much cholesterol, your liver will manufacture all the cholesterol you need. If you have a healthy liver, the balance of the good cholesterol (HDL) and the bad cholesterol (LDL) and the triglycerides will be more likely to be favourable.
Components and Mechanism of Action
Liver Cleanse contains a powerful blend of herbs to support the liver, gall bladder and digestive function.
Milk Thistle is an antioxidant herb with remarkable hepatoprotective ability.
Globe Artichoke is one of the world's oldest medicinal plants, used by the ancient Greeks and Romans as a digestive aid. Globe aids in the relief of indigestion (dyspepsia) including symptoms such as flatulence and bloating.
Schisandra has been included due to its ability to help improve concentration, co-ordination and endurance.
Taurine is a detoxifying amino acid that is essential for healthy liver function. It is an essential component of cell membranes and provides antioxidant protection. The adult dosage is 2 capsules twice a day. This dosage should be increased gradually to reduce the likelihood of side effects

Start with just 1 capsule a day and build up slowly. If detoxification symptoms such as headaches or malaise occur, stop taking and resume at the lower dose once symptoms have subsided.
4 capsules contain:

Herbs
Milk Thistle 49,000 mg
Globe Artichoke 6,000 mg
Schisandra 2,000 mg
Dandelion 200 mg
Special Nutrients
Taurine 400 mg