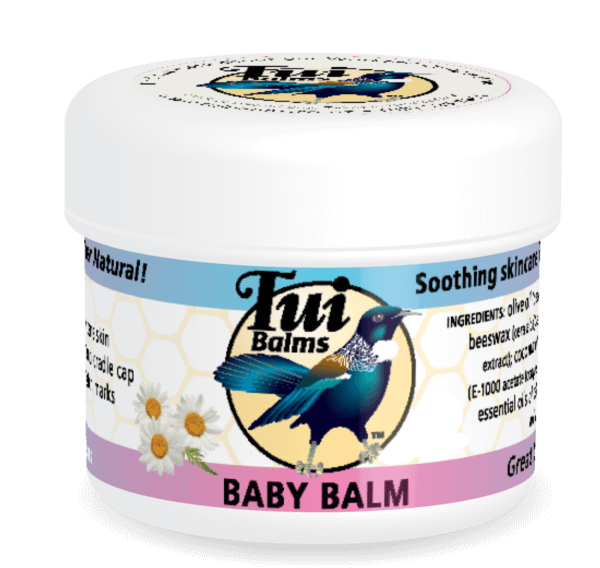 Tui Baby Balm 25g, 50g, 100g
Especially made for baby's delicate skin. Great for all-over and for baby's bum!
Formulated with organic beeswax, natural moisturising oils and soothing herbs to nurture and protect sensitive skin.
Use as a barrier balm to protect babies delicate skin. Can be used with all nappies. For nappy rash, dry skin, and cradle cap.
Perfect for baby massage as well. Also for mum's nipple care and the prevention of stretchmarks.
Packaging: New 85g size in cardboard pots has replaced the 100g plastic pots. Other sizes in Grade 5 recyclable plastic pots.