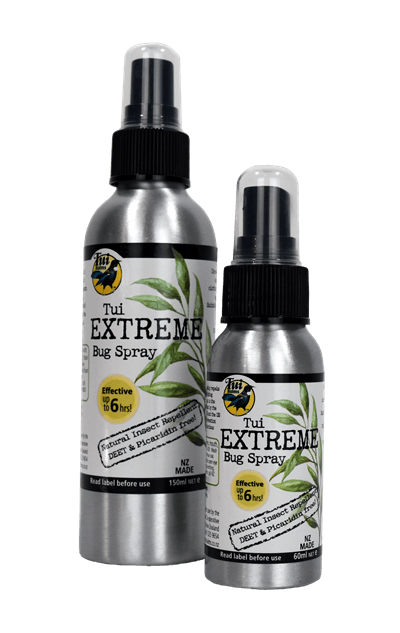 Tui Extreme Bug Spray 60ml
Best-selling extra strength natural insect repellent, effective & long lasting.
Safely repels mosquitoes, sandflies and other biting insects up to 6 hours. Deet & Picaridin FREE.
The main active ingredient, Citrepel 75R (also known as PMD), is derived from Java Citronella grass by concentrating the active natural constituents. PMD is endorsed by the World Health Organization (WHO) and he Centre of Disease Control & Prevention (CDP) as a natural repellent ingredient against mosquitos carrying infectious diseases. 
Shake well before use. Apply evenly to exposed skin or clothing. Spray on hands before applying to face.
For ages 12 months and over.
For external use only. Avoid contact with eyes, mouth and open skin or wounds. Discontinue use if irritation occurs.