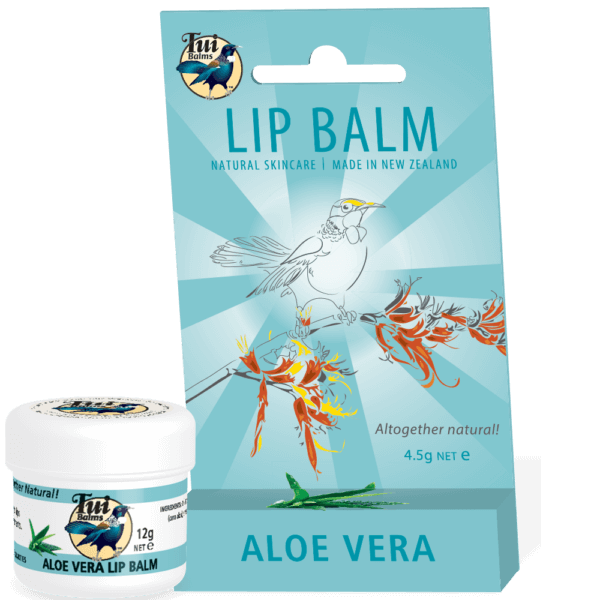 Tui Lip Balms Aloe Vera 4.5g
An effective balm for the prevention and healing of cracked, chapped, sun burnt and dry lips.
Apply as necessary before during and after exposure to the elements, for the healing of damaged skin or for skin conditioning.
Can also be used as a general purpose balm for cuts, scratches, burns, sunburn, chafing, cracked skin, grazes, rashes and scar tissue.
Suitable for children.
Does not contain sunscreen.