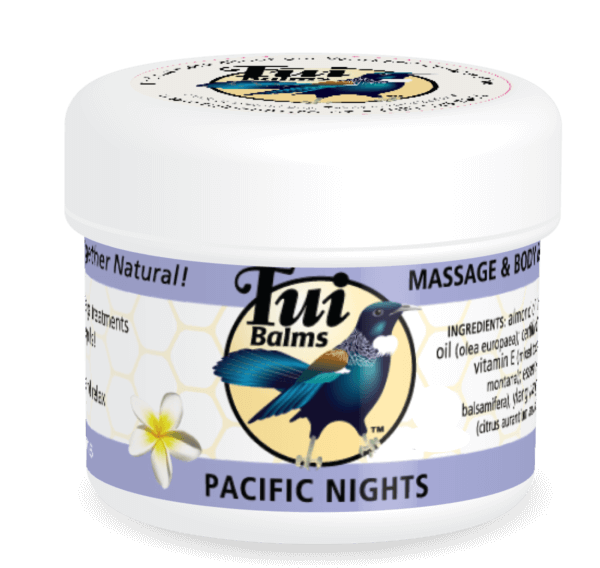 Tui Pacific Nights Balm 50g
A supreme medium for massage & also wonderful as a skin conditioner after showering. The semi-solid consistency provides ideal friction, eliminates spillage & improves the flow of the massage.
A sweet floral tropical blend. The essential oils have a nice mix of anti-inflammatory, anti-depressant, mild sedative, anti-spasmodic and wound healing actions.