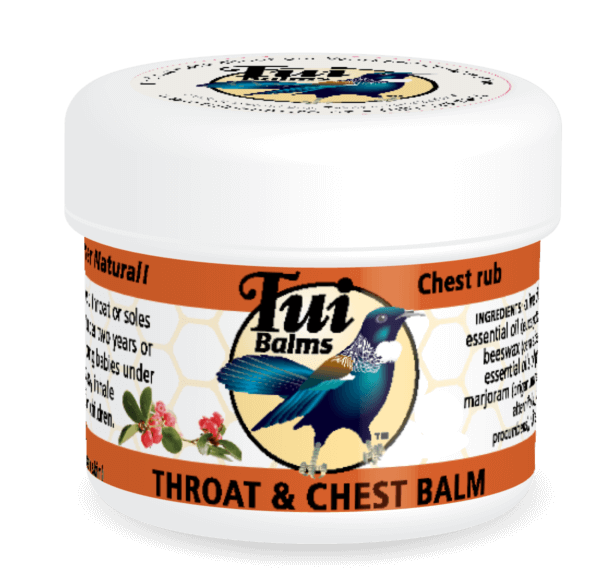 Tui Throat and Chest Balm 25g, 50g
An effective salve for the clearing of nasal, sinus and chest congestion.
Rub onto the chest, around the neck, throat and onto the back, especially before sleep. Apply directly under the nose for faster nasal relief.
Also effective when worked into the feet then left overnight.
Take care applying to young children under 2 years, as it will create a cooling sensation on the skin. You can make it milder by mixing it with a little Tui Bee Balm. For young babies under 4 months, apply to your chest and let baby inhale soothing oils that way, or apply on a tissue and place this under their pillow/sheet.
Use with care around the eyes and mucous membranes. Do not apply to broken or infected skin. For external use only. Store away from children. In rare cases, this product may cause skin irritation and/or eye irritation.