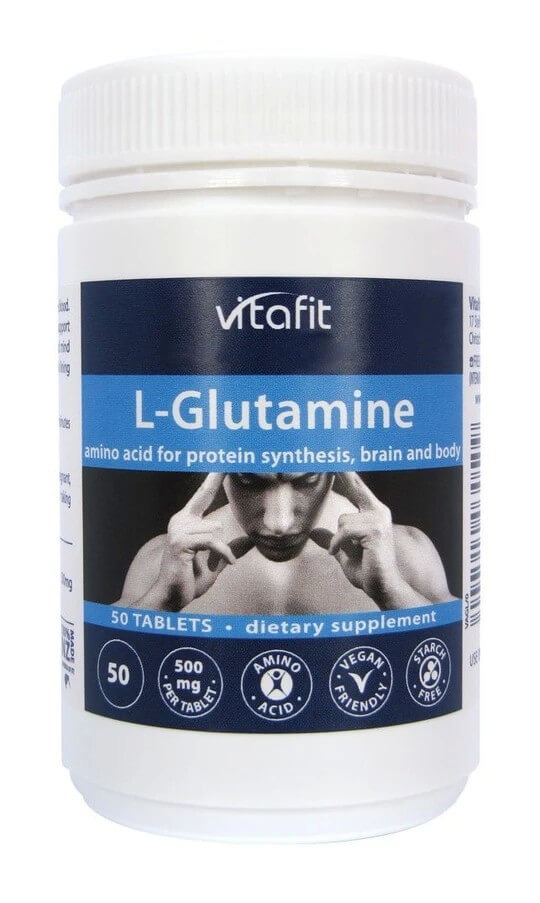 L-Glutamine 500mg 50 tablets
L-Glutamine is the most abundant free amino acid in the blood. It freely crosses the blood-brain barrier and helps support central nervous system function including memory and mind clarity. L-Glutamine also serves as a source of fuel for cells lining the intestines, and building blocks of muscle tissue.
This amino acid has many roles in metabolism, including DNA synthesis and is a source of energy similar to glucose.
L-Glutamine supports muscle protein synthesis and helps maintain athletic performance.
This amino acid is a precursor to the neurotransmitter glutamate, which is involved with learning and memory.
L-Glutamine is a precursor to the powerful antioxidant glutathione. Glutathione functions in the elimination of damaging free radicals and aids the normal detoxification of harmful chemicals.
This amino acid helps maintain the normal integrity of the gastrointestinal lining.
Ingredients:
At the time of manufacture each tablet contained: L-Glutamine 500mg. This product contains tableting aids.
Suggested Use:
Adults: Take 1-3 tablets daily, 20 minutes before food, or as professionally recommended.
Cautions:
Seek professional health advice if pregnant, lactating, suffering from a medical condition, or taking medication before supplementing.