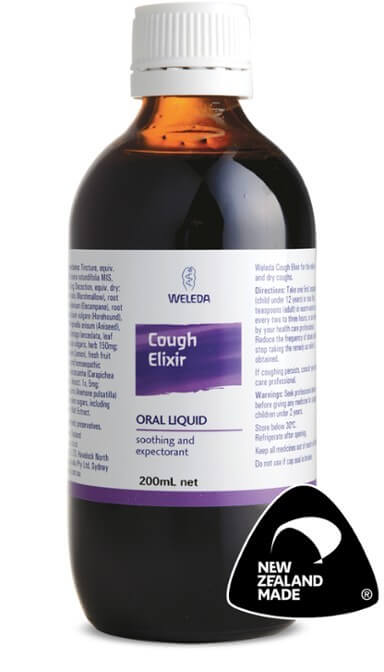 Cough Elixir 200ml
Description:
Weleda's Cough Elixir is a soothing expectorant for the relief of wet and dry coughs, without acting as a suppressant. The ingredients marshmallow, aniseed and sundew act to soothe irritated mucous membranes, relieving tickly coughs; plantain and horehound work as expectorants to break up and eliminate mucus assisting chesty coughs.
Natural, made in New Zealand.


How to use:
Take 5mls (children under 12) or 10mls (adults) in warm water, up to every two to three hours, or as directed. Reduce frequency of dose as relief is obtained.