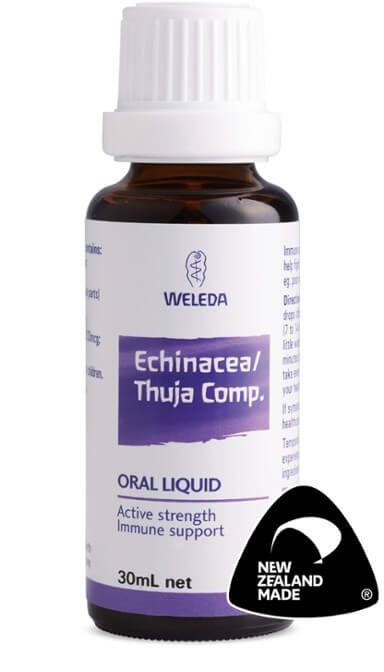 Echinacea/Thuja Comp. (Immune Support) 30ml
Description:
Build immunity and help fight infections with active strength Echinacea/Thuja Comp. during times of illness including colds, flu, other infections and poor wound healing.
How to use:
Take in water. Five drops (children under 7), 10 drops (children 7 - 14 years) or 20 drops (adults) in a little water, three times daily, at least 15 minutes before food. In acute cases, take every two hours, or as directed. Temporary tongue tingling may be experienced due to beneficial active ingredients.