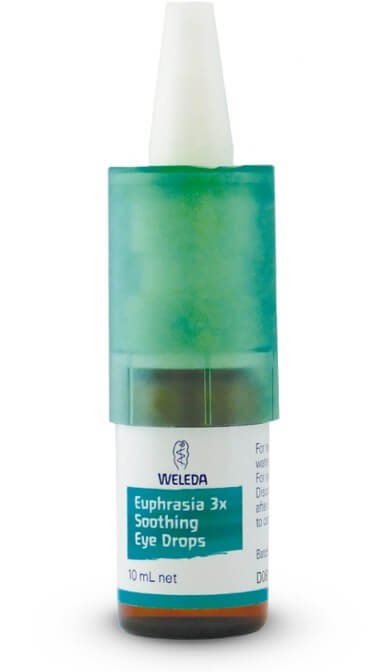 Euphrasia 3x Eyedrops 10ml
Description:
Relieves red, irritated, watery, tired and puffy eyes. Used at times of eyestrain, hayfever, allergies and colds. Homoeopathic Medicine.
Ingredients:

Contains 1mL/1mL: Euphrasia 3x. 
With borax, boric acid, potassium nitrate.
How to use:
Turn upside down and pump dropper to release first drop. Instil 1 to 2 drops into the affected eye every two hours. Discard three months after opening.