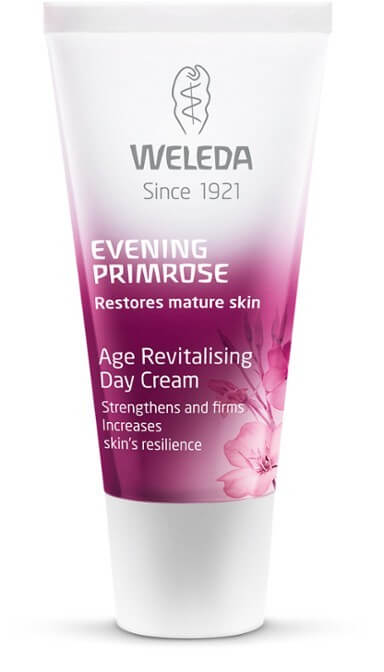 Evening Primrose Day Cream 30ml
Restoring cream for daily use on mature skin
The golden radiance of evening primrose oil plumps the skin with intensive moisture. Noticeably reduces deep lines and skin appears visibly firmer.
The evening primrose originates in North America and was used by the Native Americans as a nutritional and medicinal plant.
Description
In the soft hour at the end of the day, the secretive evening primrose unfurls golden blooms into the falling dusk. Because it flourishes late, we match the richness of its seed oil with mature skin's natural metabolism, for the perfect balance between nature and you. The cream with organic evening primrose oil strengthens and firms, evens complexion, and gives intensive moisture to mature skin. We've added a precious, floral fragrance inspired by the evening garden – complex, and mysterious, like you.
Benefits
Strengthens, plumps and protects skin, increases resilience. Skin appears firmer, facial contours more defined and wrinkles reduced.
Vegan, clinically-tested for efficacy and skin-tolerance. Free from synthetic preservatives, fragrances, colourants, free of raw materials derived from mineral oil.
Apply to the face, neck and decolletage every morning after cleansing.