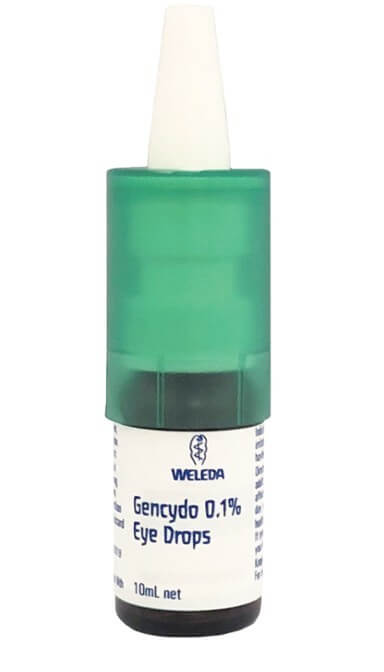 Gencydo 0.1% Eyedrops 10ml
Description:
For hay fever and allergy sufferers offering relief from red, irritated and streaming eyes.
Ingredients:
Each 1g (1mL) contains: Citrus limon, fruit juice 0.8-1.2mg, equiv. 0.065mg fruit acids calculated as citric acid; Extract equiv. fresh: Cydonia oblonga, fruit 1mg. With potassium nitrate, sodium hydroxide, water for injection
How to use:
For adults and children over 6 years.
Instil one drop into the affected eye three times daily, or as directed. Discard three months after opening.