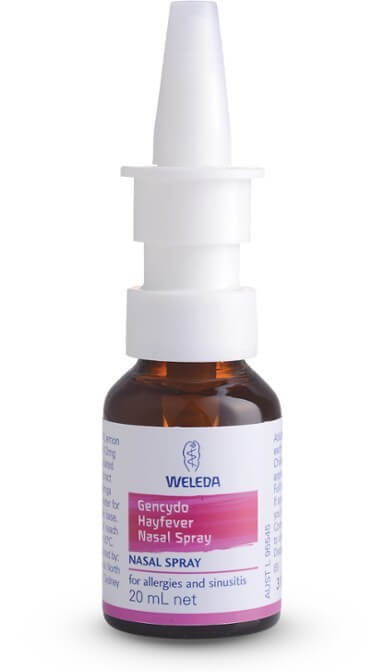 Gencydo Hayfever Nasal Spray 20ml
Description:
Gencydo Nasal Spray supports the nasal passages during exposure to seasonal allergens, such as grasses and pollens.
Containing lemon and quince extracts in a saline solution the spray helps to soothe and tone the mucous membranes, and wash away allergens from the nasal passages.
Can be used during pregnancy and with other medication.
Ingredients:
Each 1g contains: Fresh Lemon (Citrus limon) fruit juice 8-12mg (stand. to fruit acids calculated as citric acid 0.65mg); Extract equiv. fresh: Cydonia oblonga (Quince), fruit 10mg; in water for injections/ sodium chloride base.
How to use:
Adults: Use 1 - 2 sprays in each nostril three to five times daily. Children from 6 years: Use one spray. For best results, start to use twice a day before the start of the allergy season.
Contraindications: Sensitivity to citrus.